Who are Your Homeschool Influencers?
The greatest influencer is YOU!
What you allow yourself to think influences how you feel which influences how you act and engage in your homeschool.
Because you want to SHOW UP in your homeschool intentionally.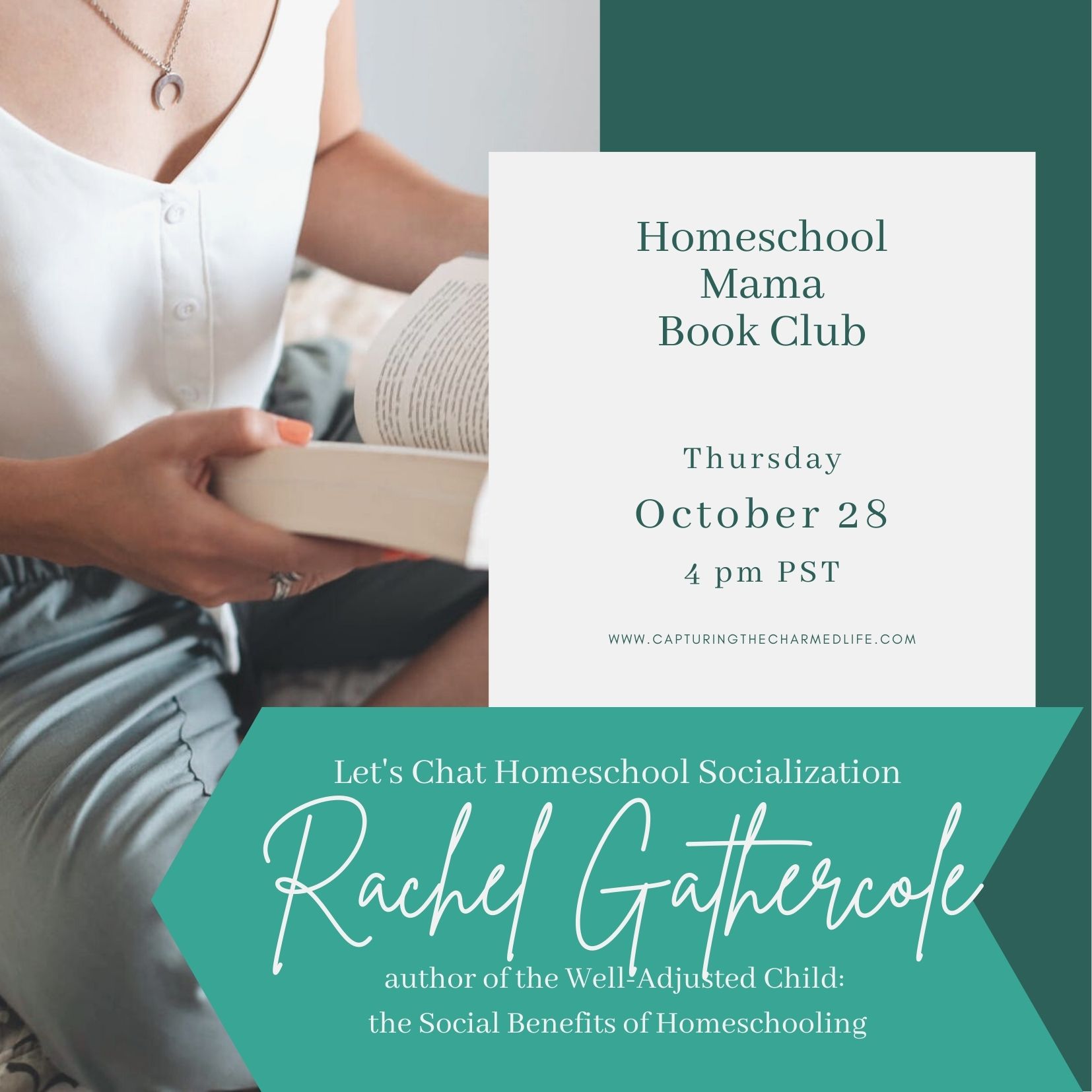 Be Intentional in Who Influences your Homeschool
Join monthly to engage in book club discussions from important influencers that can shift how we show up in our homeschools.
Read the book in advance, or don't.
Engage in authentic, vulnerable conversations that enable your community & connection.
Thanks for submitting your information! Please continue with the checkout process.
Frequently Asked Questions
When will I see the Book Club Zoom link in my email?
You'll see the zoom link in your email the morning of your Book Club. Make sure your email provider hasn't thrown it into Junk Mail.
Where can I purchase the book?
You can find all the books from our Book Club in the Capturing the Charmed Life Amazon Book Shop. When you purchase here, you support me!
Does this Book Club cost?
The nominal $5 purchase enables the Zoom group platform. Oh, and time, it costs you time. You'll have to find a quiet hour and a half away from the kids and responsibilities to spend time on YOU!
How long is the Book Club?
Usually about an hour and a half.
Can I ask questions about the book and it's applications to my homeschool?
Absolutely! I'll share my insights from the book and how they apply to our homeschools, but the best part of this book club? You sharing your thoughts and how it applies to your homeschool. If you have thoughts, insights, or questions, we want to hear them.