Confidence, clarity & a plan for your real homeschool challenges. So you can be certain that what you're doing is the right thing for your family.
This is for you if...


You're not sure you're doing this homeschool thing good enough.
You know you're not showing up as you'd like in your family: you're angry, stressed, or overwhelmed more than you want.
You don't know how to relate to each of your kids.
You're feeling lonely and disconnected.
You're struggling alone.
You've been struggling for too long.
You've wondered if it really is there year to send them back to school.
You want to know how to let go of unrealistic expectations, but you don't know where to start!
You want to lean into your kiddo's curiosities, but letting go of schooled ideas is so hard.
You wonder if you were trained as a teacher, this homeschool thing would be easier.
You're not sure which homeschool method or curriculum is the right one for you and your kids.
You know you should probably learn a few things about homeschooling, child development, and learning, but you don't know where to start: there's so much to research!
You want someone to guide you in deciding on a homeschool routine, a morning routine, how to use a daytimer, create a portfolio, how to set up a homeschool space, and how to decide on curriculum/resources/extracurriculars.
You want to know how to deal with toddlers, teenagers, more than one kiddo, just one kiddo.
You don't know how to motivate your kids or prevent them from getting bored.
You want to bounce off your questions and concerns with someone who has been there done that.
You want to hear from an authentic homeschool mom who has found a way to overcome those struggles.
You feel like a fish out of water: homeschool is new to you and you need a guide outside of Facebook threads and social media!
You want to know for sure that the way you're doing it is good enough.
You want to feel connected in an authentic, supportive homeschool community.
You know you'd be more confident if you had someone encouraging you.
You want to Reimagine your Homeschool Life...


Do you identify with these homeschool mamas?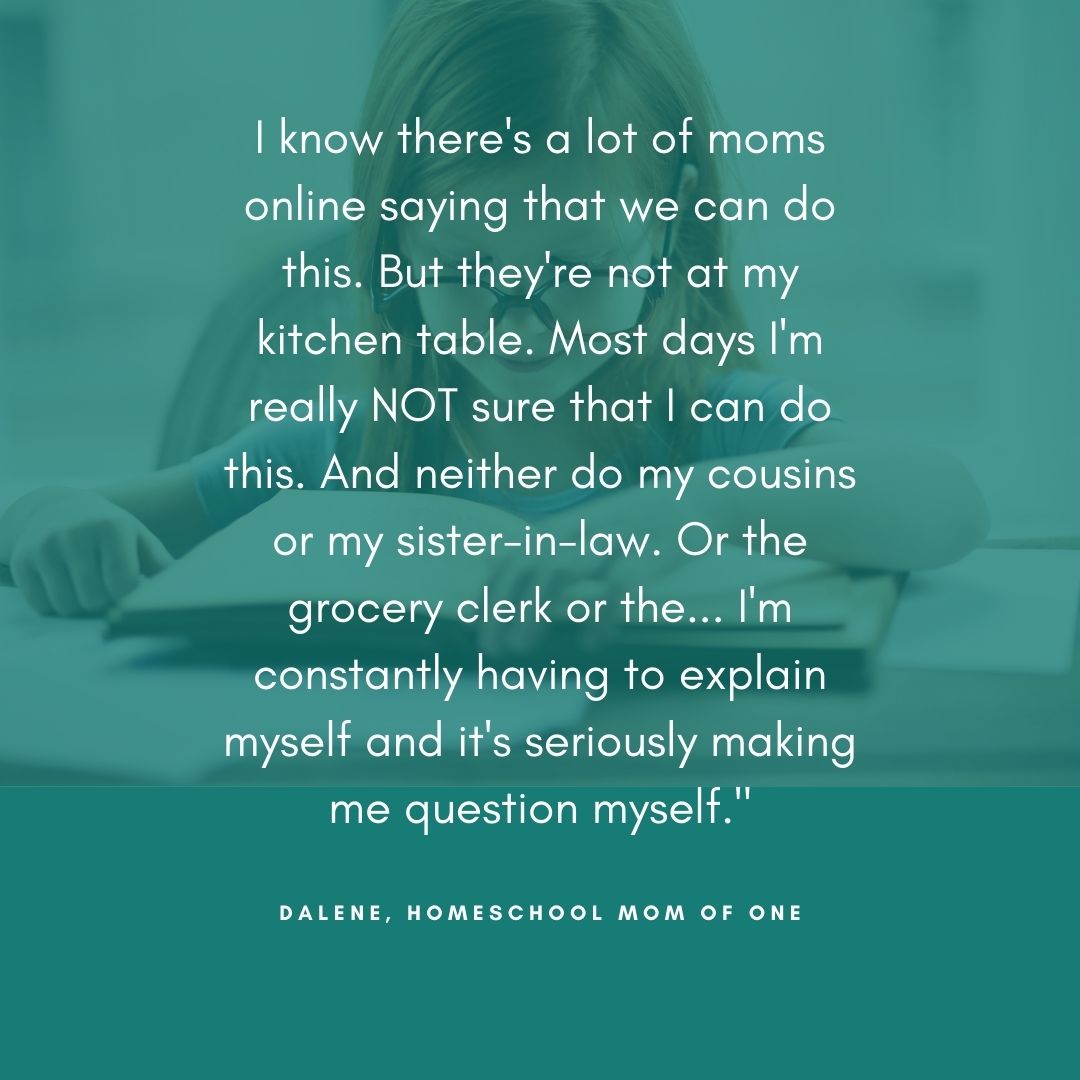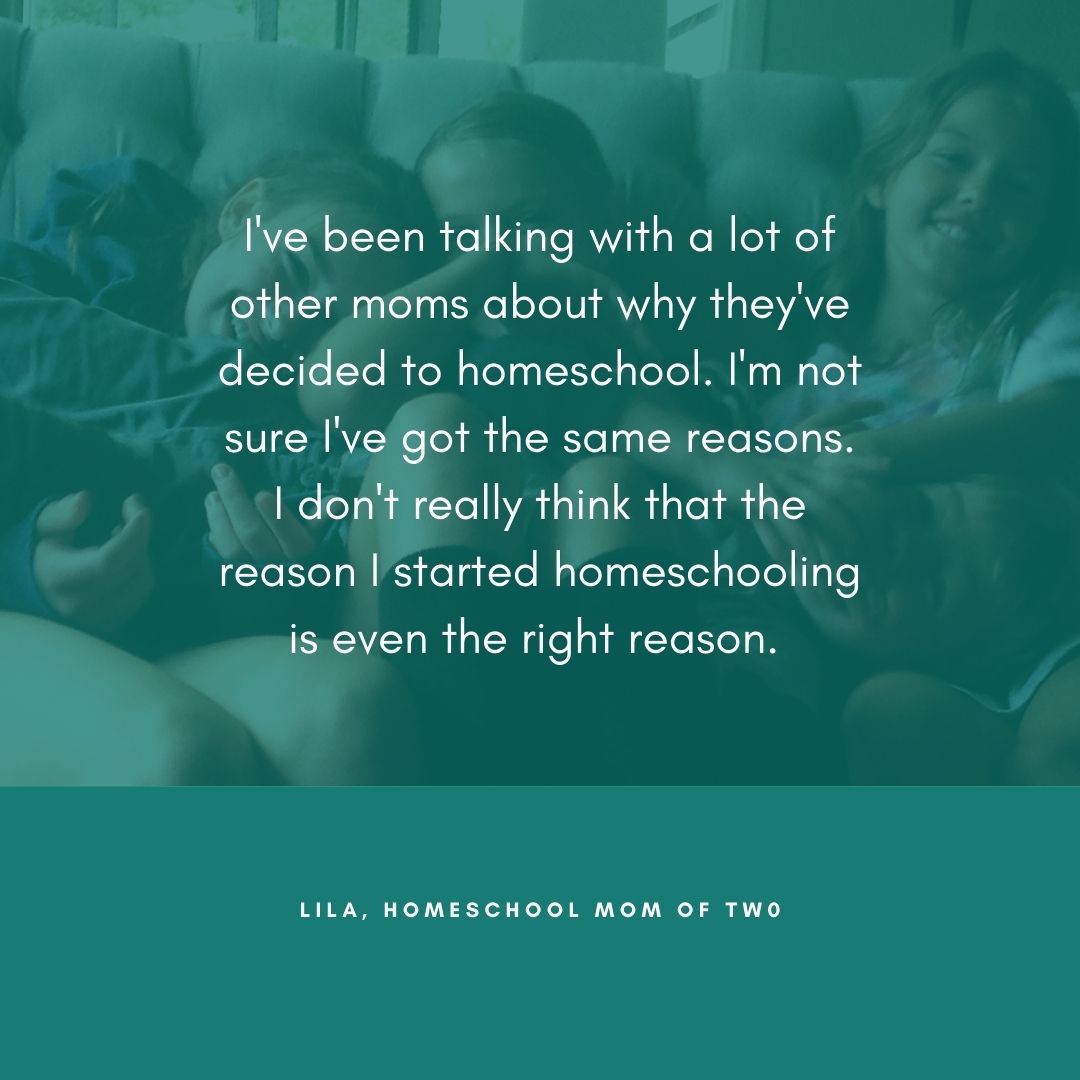 You can create a realistic plan...

 You will be supported, encouraged, and challenged to advocate for your specific homeschool family.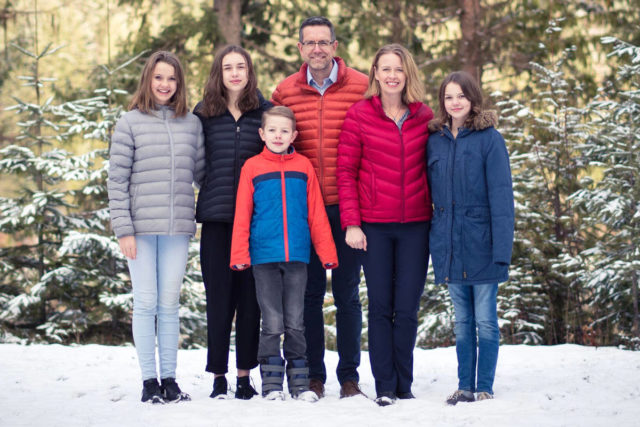 Why would homeschool moms want to reimagine our homeschool lives?
I don't know about you, but I've loved my homeschool life. (Most days).
It's been a remarkable opportunity for my family (& me) to live toward a clearer vision, and more individualized education, and enable each of my kids toward a stronger sense of themselves.
But our homeschool story wasn't a straight arrow to all that.
For plenty of homeschool years, I tried to make a private school at home (exhausting!)
I didn't always know how to address my big emotions, like frustration, overwhelm, stress, and doubt.
I didn't really know how what we were doing was specifically raising up the unique kids in our home.
Also, I fumbled through far too much curriculum, planners, routines, and other people's homeschool methods.
And I didn't know how to deal with the busy toddler, the cute, but active preschooler, or definitely what to do with so much kid conflict and their boredom too!
Though I really wanted the whole thing to be charmed (ya know my website is capturing the charmed life.com). I was looking for perfection, and I could never grasp it.
I've learned a whole lotta things. And I'd love to share them with you too!
You can create a plan to address your big emotions (which helps you address and engage your kids big emotions too).
You don't have to homeschool in uncertainty and doubt; you can choose a path and stick to it, because it works for you and your kids, or you could shift gears if that works too.
You can create a meaningful, individualized education for your homeschool kids that doesn't exhaust you.
And you can develop a vision for your homeschool family and not just put it on a piece of paper, but actually practice it day-by-day.
Of course, the more time you practice, the more you'll see what I've seen.
This homeschool thing really does work! And if you WANT to do it, you CAN do it.
So final thoughts...
This course is designed to help you homeschool the way YOU want to homeschool: with clarity and confidence.

We both know there is no perfect homeschool.
We both know that homeschooling has many challenges.
And we both know you didn't sign up for the challenges; you signed up for the charms.

If you want to clarify your intentions, gain confidence in your choice, and clarify your intentions, values, and vision for your homeschool, join me!
Are you ready to get started?

Check out what other homeschool mamas are saying…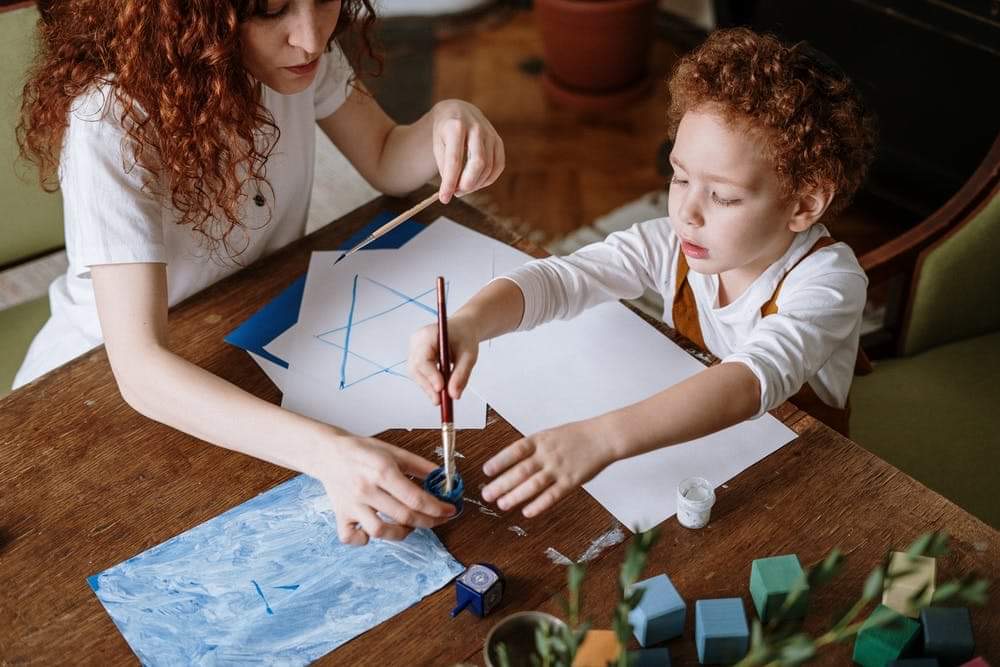 Diane, Homeschool mama of 3
"Let's face it. Homeschooling is hard. And amazing. There is elation and devastation – all in the course of an average day. Teresa comes alongside to help you navigate your relationship with your homeschooling. Not to fix you, but to sufficiently assist you in detaching your identity from the activity so that, in fact, the activity is elevated to new heights.
Why homeschool coaching? Teresa helps you poke through your assumptions and inner narrative to help you parent and educate gently – not only for your children but for yourself. She matches your pace to co-create sustaining practices for life and the long haul."
Holly, Homeschool mama of 2
"Teresa has been of tremendous value towards my growth in homeschooling and self-care. She is encouraging and supportive of all that I long to pursue. I'm so grateful that I have her to walk alongside me in this journey."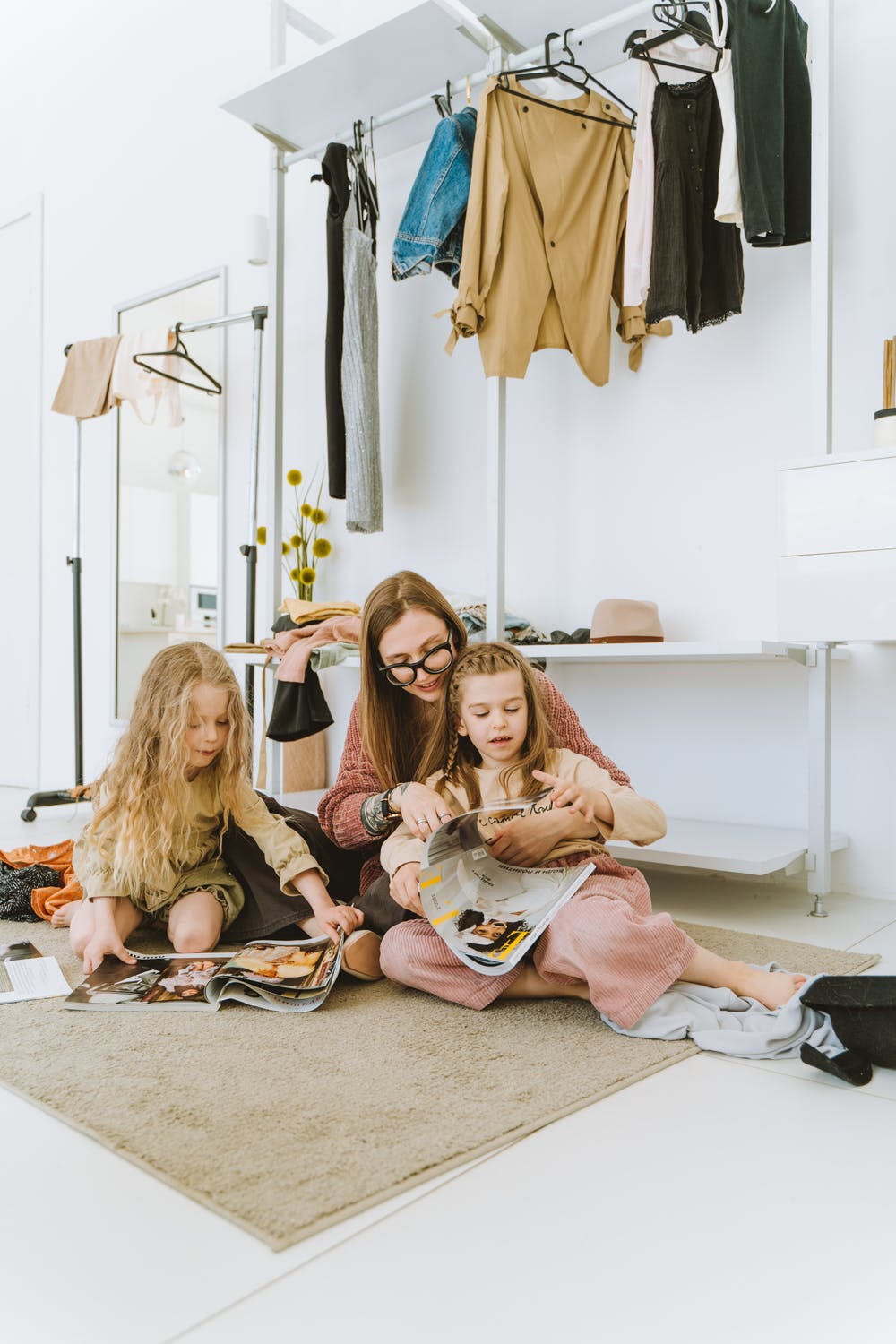 Carla, Homeschool mama of 2

"Teresa is the real deal! An experienced homeschool Mom who's been there and can help others get out of overwhelm. Her ability to hold space for silence and difficult feelings makes her "no small talk" approach so effective. I trust her. Her retreat, resources and ask me anything meetings have served me tremendously. I'm so glad she's in my corner!


What are a few things I'll find in this course?

Check out these other offerings too: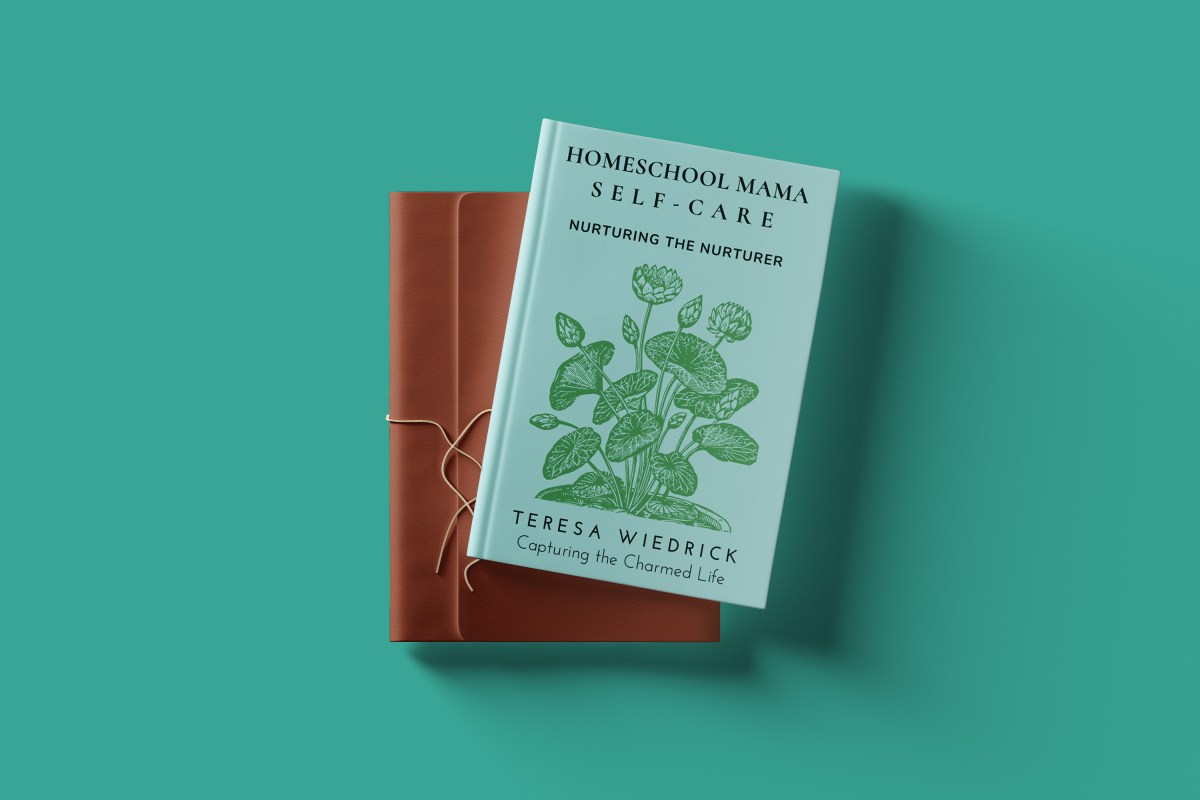 Read the book!
"Clearly, Teresa writes from years of valuable experience, and so generously shares them with new homeschool momma for their benefit. If you're trying to figure out how to get started taking the stress out of your homeschool day, the section where she shares her own story of overwhelm is pure gold! You'll find solid, experience-tested examples from her own life on creating an environment that is conducive to real education. Also, take note of the authors she recommends as her influencers. If you have to pick a section to start somewhere, there it is!"
~ Pat Fenner, BreakthroughHomeschooling.com