So you can be certain that what you're doing is the right thing for your family.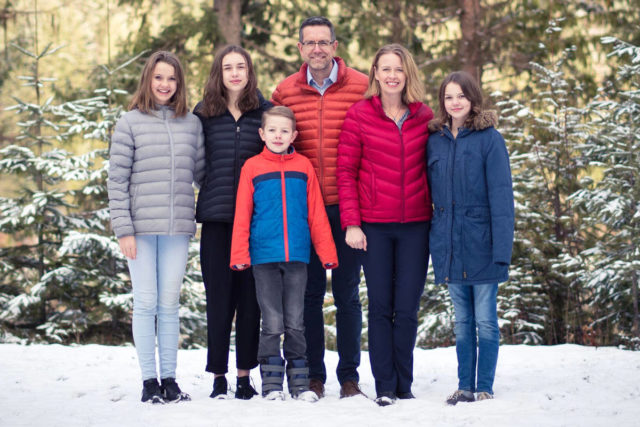 Years ago I searched for arguments against homeschooling.

And to my surprise, that search shifted my family's next decade toward clearer vision, individualized educations, and a stronger sense of my own person.

When I first heard about homeschooling, I thought it was for off-grid families.
I thought I was a mainstream kinda gal.
Within a week after reading a book, the Homeschooling Option, by Lisa Rivere, I was homeschooling.

No DOUBT, I had many doubts yet to quell.

So many questions from so many concerned family members or random strangers.

I was defensive and prepared my arguments for homeschooling.
All the while, I didn't know if it was really going to work, because it wasn't easy.
Some days I didn't want to do it at all.
Some days I was hoping the yellow school bus would stop for my kiddos.
Mostly, I saw all the benefits and just wanted to be certain that it was the right thing for our family.
With so much learning about learning, learning about my kids, listening to what an education really is, I learned that this homeschool thing WAS working.
Not the WAY I had imagined it, but it definitely created independent kiddos that could hold their own in any adult conversation, confident with their peers, & confident in charting their own paths.
Having graduated kids now, I can see the freedoms of this homeschool lifestyle with all its benefits, and it was entirely worth it.
So for the skeptical, the intrigued, and the planners, I say:
You don't have to homeschool in uncertainty and doubt.
You can create a meaningful, individualized education for your homeschool kids.
You can develop a vision for your homeschool family and not just put it on a piece of paper, but actually practice it out day-be-day.
Of course, the more time you practice, the more you'll see what I've seen.
This homeschool thing really does work!

And if you WANT to do it, you CAN do it.

This is for you if...


You're not sure you're doing this homeschool thing good enough.
You're struggling alone.
You've been struggling for too long.
You want to bounce off your questions and concerns with someone who has been there done that.
You feel like a fish out of water: homeschool is new to you!
You want to know for sure that the way you're doing it can be done for the long term.

You're not feeling supported in a homeschool community.

You know you'd be more confident if you had someone encouraging you.


Do you identify with these homeschool mamas?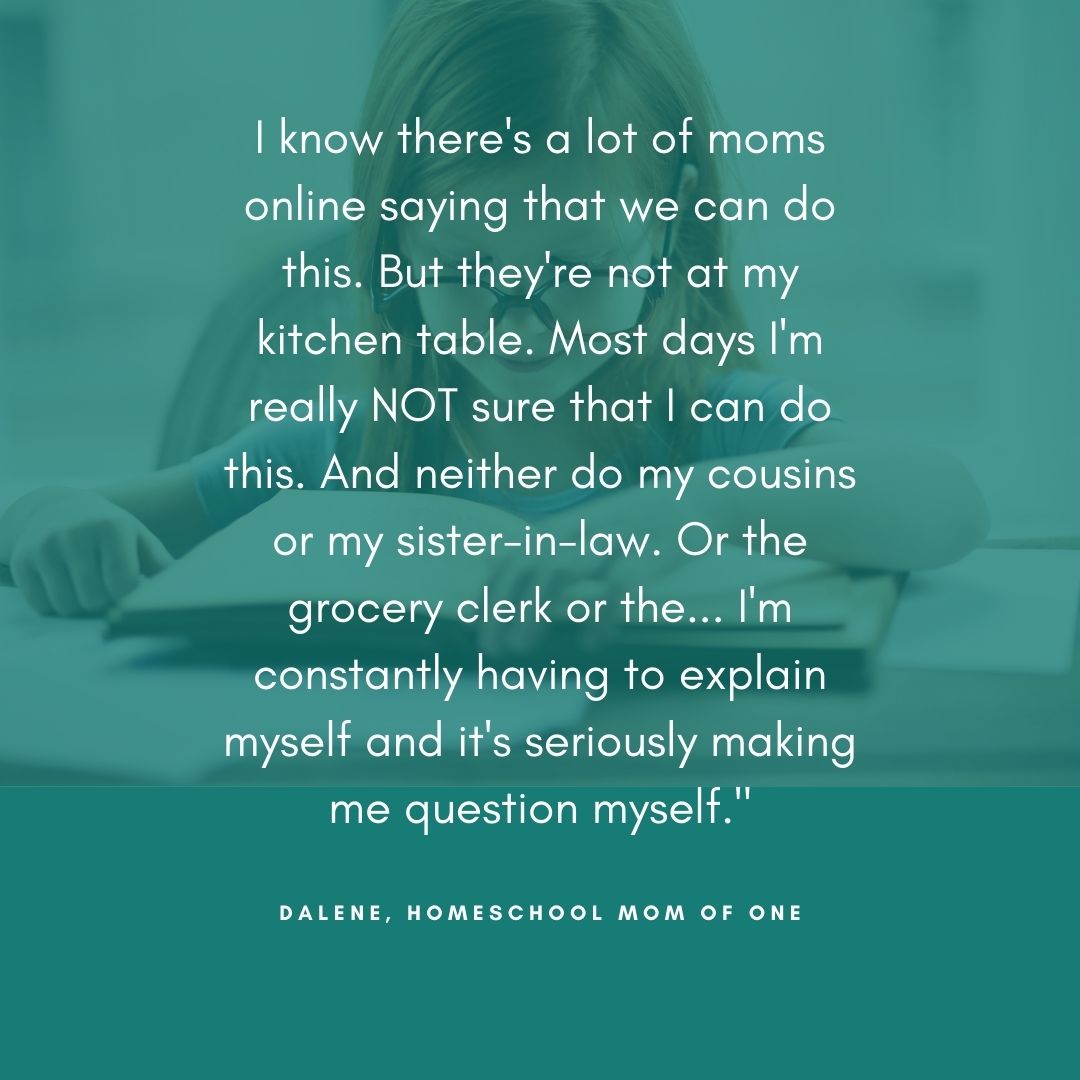 You can be confident…

You need to know WHY you're homeschooling.
Know what you think about what an education is anyway.
Know what your specific children need?
How they like to learn & what they like to learn.
Have you created a homeschool vision for this year?
Have you addressed your doubts?

Do you know your home is not a school (& doesn't need to become one)?
Plan an individualized education for your unique children.
You can anticipate THOSE days (The ones you think you might have: you will!)
You can anticipate and plan for those days so you'll know what to do.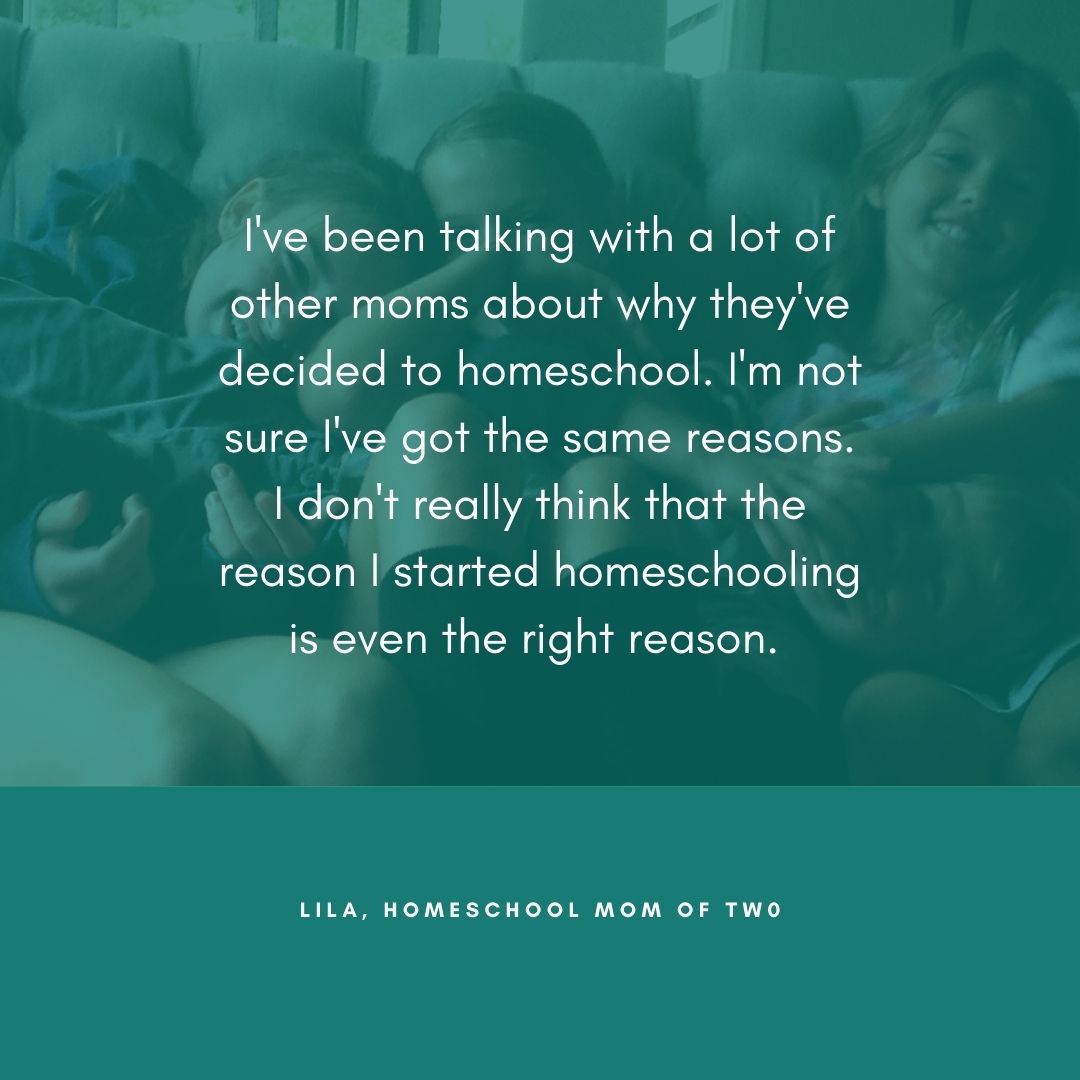 You can have guided planning…
What do you want to fill your day with?
Are you a natural planner or do you need help?
Do you know how to create homeschool routines that help you get everything done, feel satisfying & educational, but don't overwhelm?



 You will be supported, encouraged, and challenged to advocate for your specific homeschool family (& you)!

So final thoughts...
This is designed to help you homeschool the way YOU want to homeschool & for the reasons you want to homeschool.

We both know there is no perfect homeschool.
We both know that homeschooling has many challenges.
And we both know you didn't sign up for the challenges; you signed up for the charms.

If you want to clarify your intentions, gain confidence in your choice, and create a vision for your homeschool, join me!

Are you ready to get started?


Check out what other people are saying…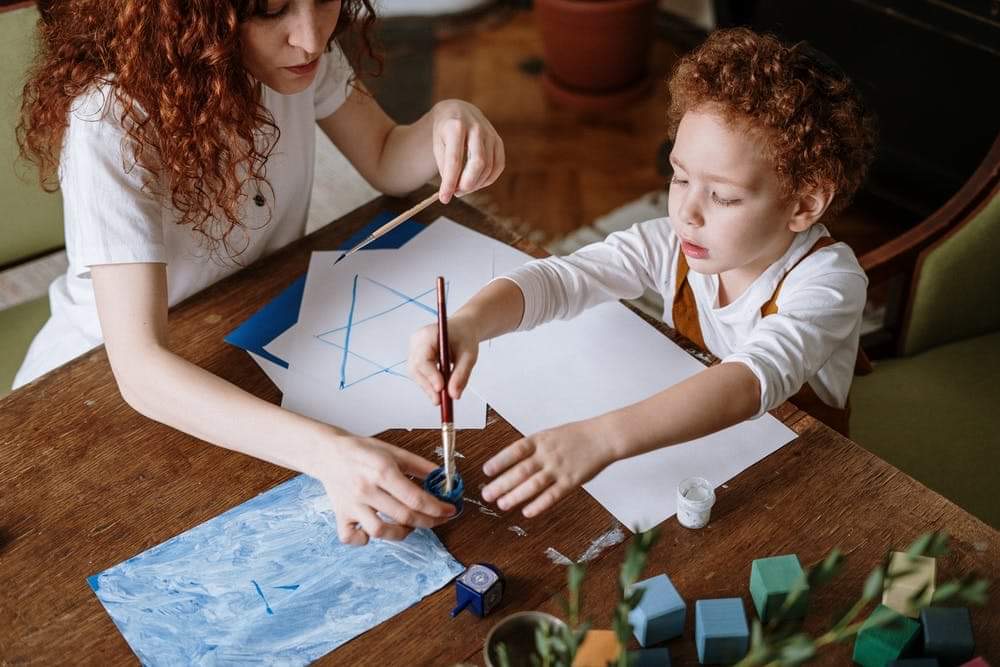 Diane, Homeschool mama of 3
"Let's face it. Homeschooling is hard. And amazing. There is elation and devastation – all in the course of an average day. Teresa comes alongside to help you navigate your relationship with your homeschooling. Not to fix you, but to sufficiently assist you in detaching your identity from the activity so that, in fact, the activity is elevated to new heights.
Why homeschool coaching? Teresa helps you poke through your assumptions and inner narrative to help you parent and educate gently – not only for your children but for yourself. She matches your pace to co-create sustaining practices for life and the long haul."
Holly, Homeschool mama of 2
"Teresa has been of tremendous value towards my growth in homeschooling and self-care. She is encouraging and supportive of all that I long to pursue. I'm so grateful that I have her to walk alongside me in this journey."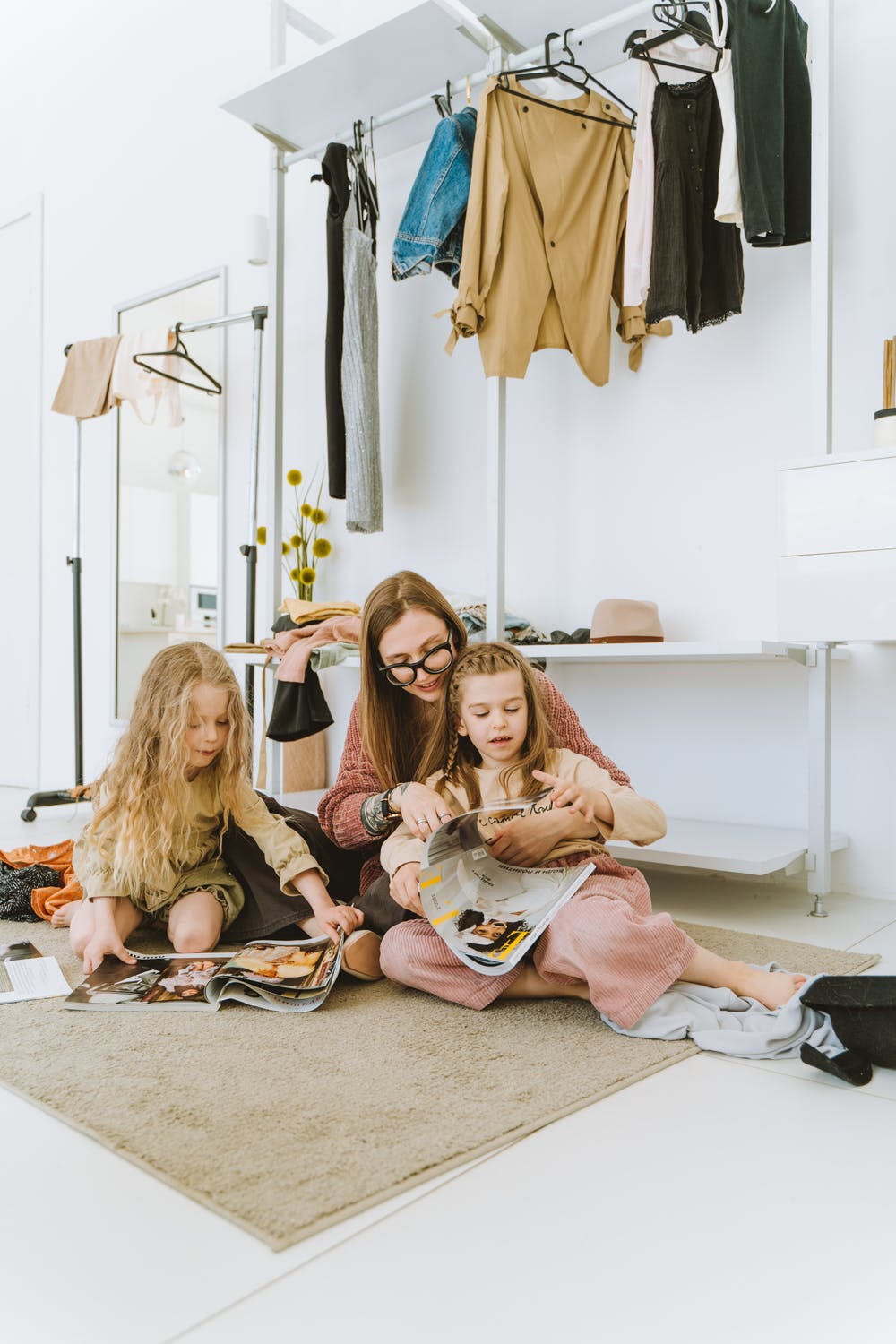 Carla, Homeschool mama of 2

"Teresa is the real deal! An experienced homeschool Mom who's been there and can help others get out of overwhelm. Her ability to hold space for silence and difficult feelings makes her "no small talk" approach so effective. I trust her. Her retreat, resources and ask me anything meetings have served me tremendously. I'm so glad she's in my corner!





Check out these other offerings too: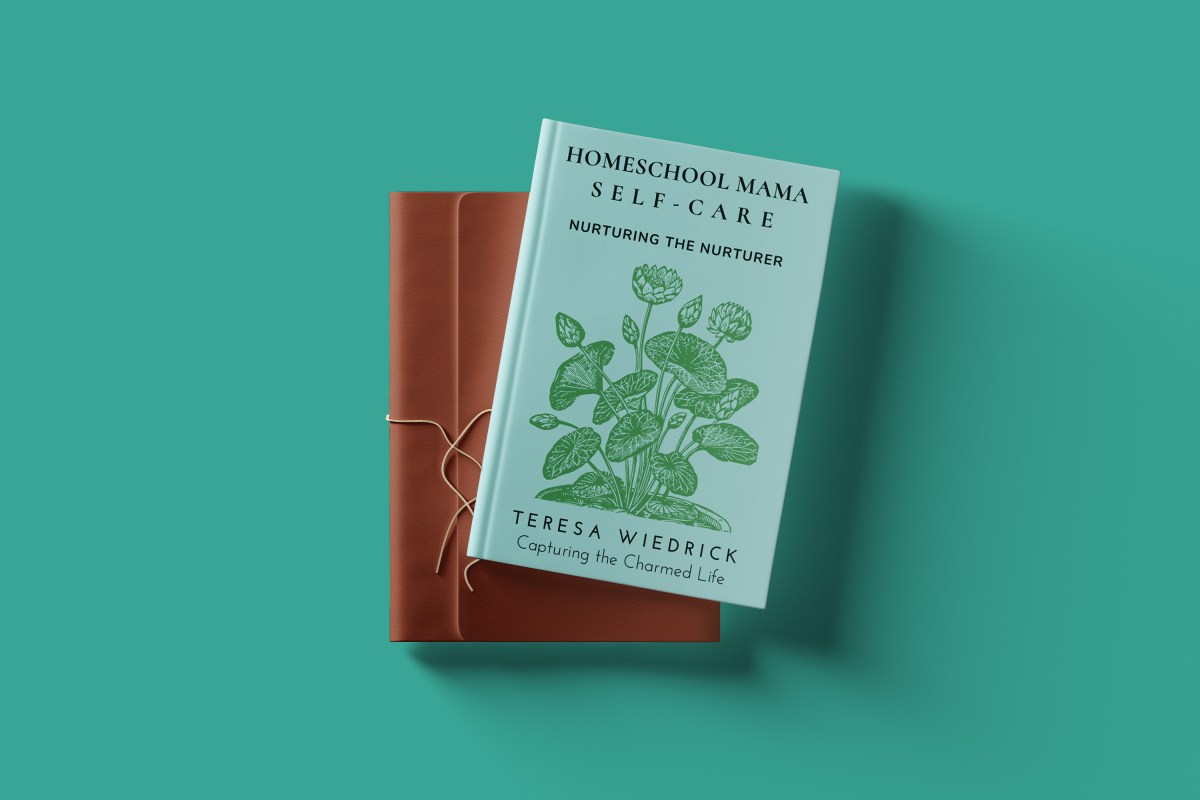 Read the book!
"Clearly, Teresa writes from years of valuable experience, and so generously shares them with new homeschool momma for their benefit. If you're trying to figure out how to get started taking the stress out of your homeschool day, the section where she shares her own story of overwhelm is pure gold! You'll find solid, experience-tested examples from her own life on creating an environment that is conducive to real education. Also, take note of the authors she recommends as her influencers. If you have to pick a section to start somewhere, there it is!"
~ Pat Fenner, BreakthroughHomeschooling.com