Together we'll help build self-care practices
to take care of you...
...so you can nurture you while you nurture your homeschooled kids too.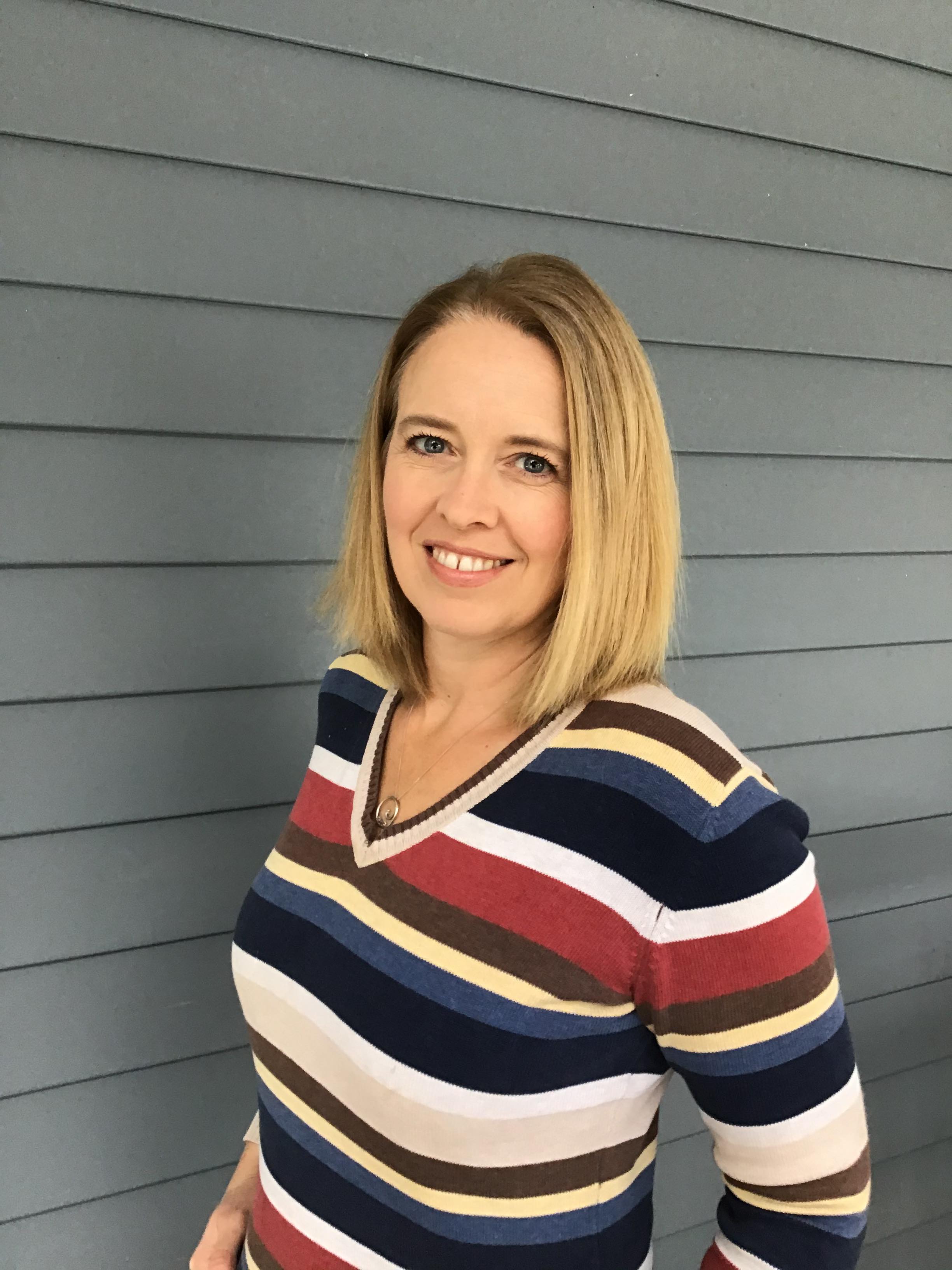 Somewhere in my third year homeschooling, I was done.
In my heart, I was mouthing the words "help me" as the school bus drove by. I found myself reacting to kids' squabbles or perpetually irritated that a child wouldn't show interest in his studies, by saying, "If you don't...then you're getting on that bus Monday morning."
I knew I didn't actually want to research the local school's telephone number, but I definitely didn't know what else to do.
I was done.
I didn't have time for me.
I didn't feel good in my body.
I felt overwhelmed.
I was bored by yet another repeat of the same curriculum.
I did everything as perfectly as I could, but had this feeling it wasn't good enough.
I wondered if I was doing right by my kids' education.
Until I watched a Brene Brown TedX Talk and realized I didn't even factor ME into my life. What did I need?
I learned I had to take care of ME to take care of my kids.
Alongside planning for your homeschool, you need to choose YOU too.
Whether you've been homeschooling for one month or twenty five years, you need to routinely practice taking care of you.
Do you relate to any of these thoughts?
Or have you experienced any of these feelings?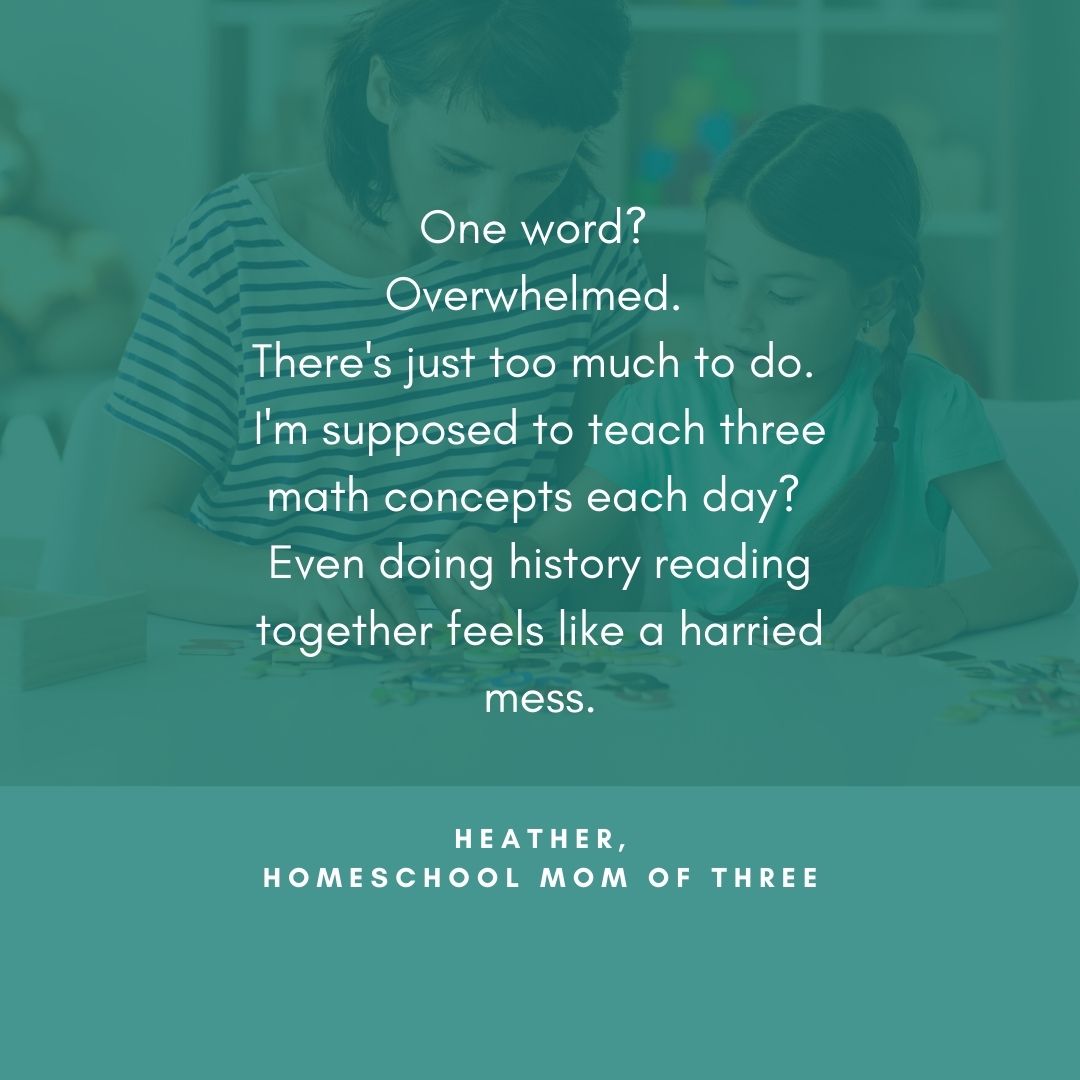 You don't have more time.


-------------------------------------------------------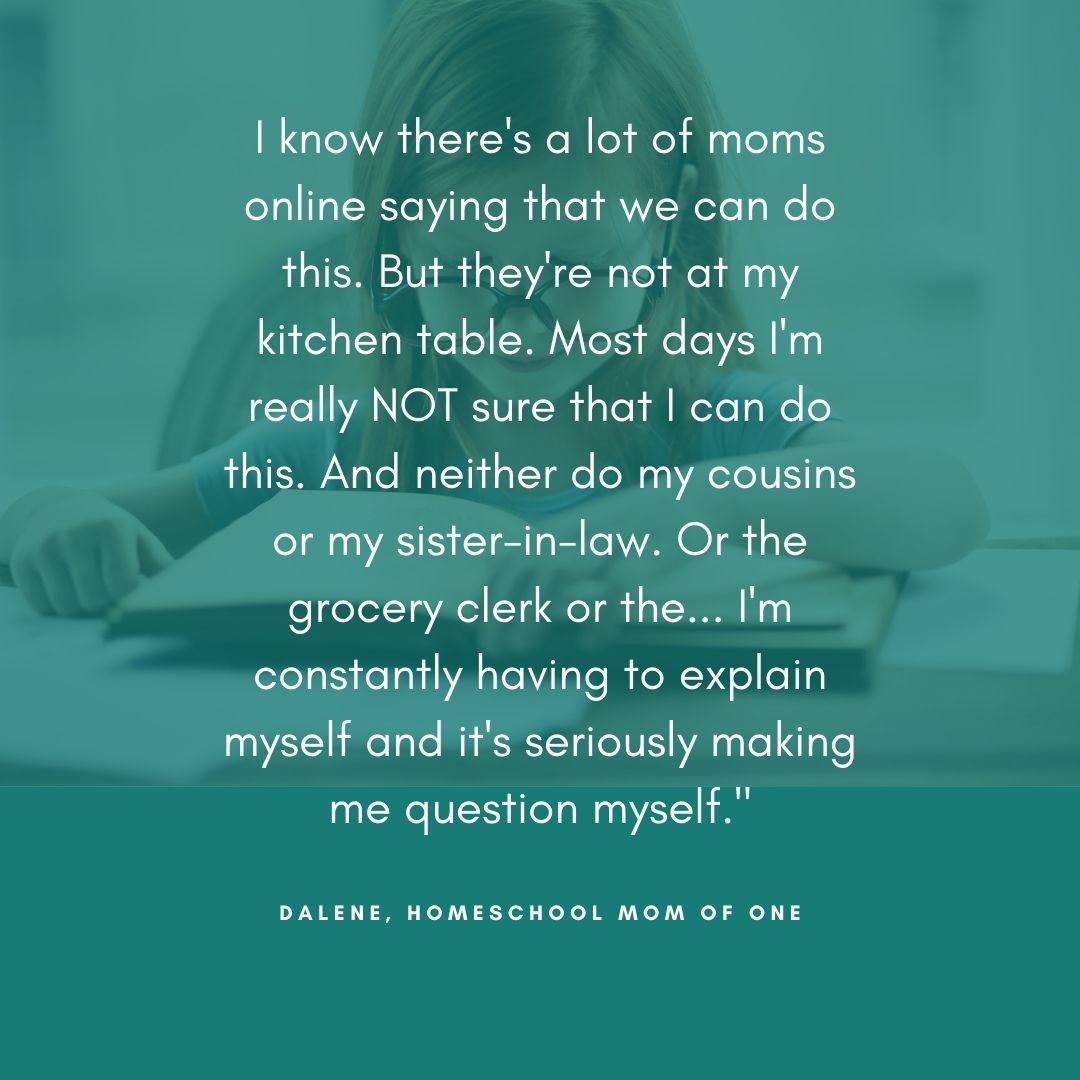 You haven't considered you.


------------------------------------------------------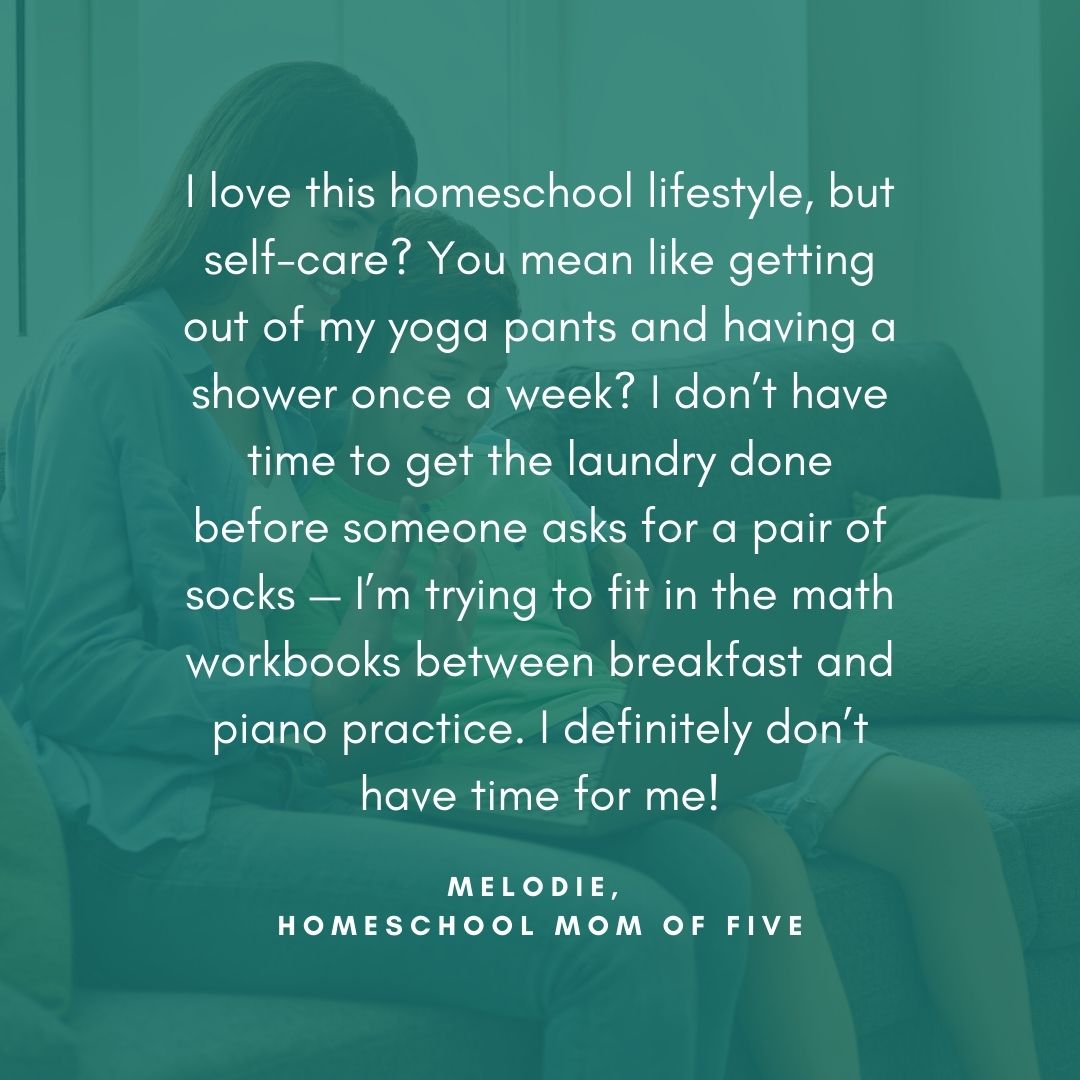 You're just feeling overwhelmed.
---------------------------------------------------
If you identify with any of these thoughts, then you need to take a step in the direction of YOU!
If you can relate to anything in the webinar or the comments above, you would be wise to join the a Retreat.


In this course, you will be supported, encouraged, and challenged to advocate for 
you
!


We've been taking care of our kids' educations, their interests, their extracurriculuars, their social lives, their homes, their everything, and now it's time to learn to take care of you.
Want more information before you get started? Then scroll down and check out the curriculum.
Or, you can just hit the button and get started!
Homeschool Mama,
This is the first of its kind: a retreat to help lead you, homeschool mama, to learn to take care of you.
Along with the purchase of the FULL course, you will receive:
a 4-week LIVE online group coaching session (unless you'd prefer private mentoring)
a FREE signed copy of the Homeschool Mama Self-Care: Nurturing the Nurturer book (shipping included)
a journalling workbook to get your interior work flowing
and a surprise self-care package to accompany your virtual retreat (valued at $25)
lifetime access to the Retreat updates
See what others are saying about the retreat:
"I recommend this (retreat) for everyone. I've been making my way through your retreat and loving it! Your voice has a very soothing quality. It has been a special time. Teresa is a gift with the best humour. I am so blown away by the care you take to really get to know who you are mentoring/talking with. It's so rare these days."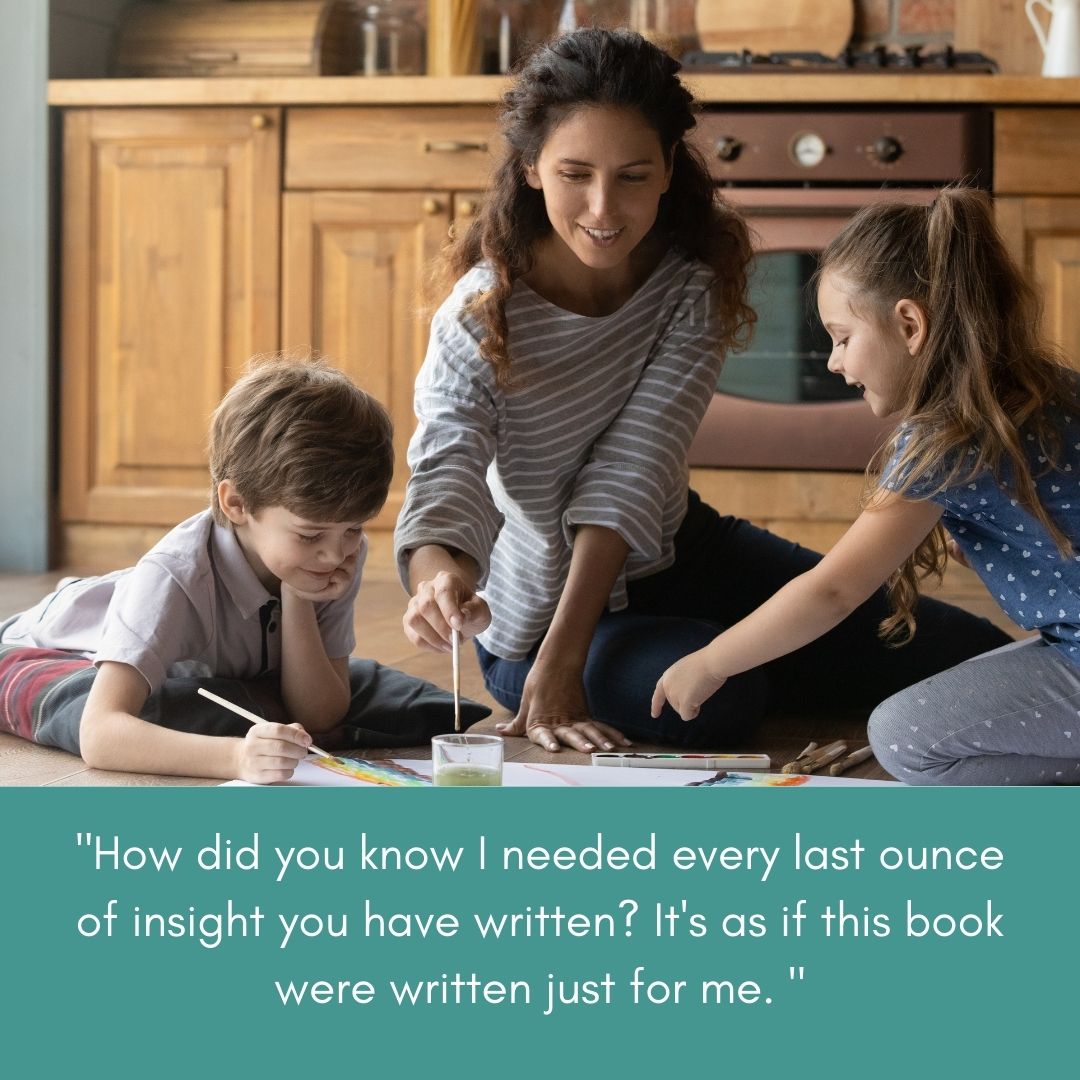 ---
-------------------------------------------------------------
----------------------------------------------------------
the Homeschool Mama mini-Retreat
Available in days

days after you enroll

Let's Take Care of You, So You Can Take Care of Your Homeschool Kids
The Homeschool Mama Retreat is the ONLY one of its kind that helps homeschool mamas develop a routine for including time and self-nurturing practices just for her. It's the only one of its kind that recognizes the unique needs and challenges that you experience.


In addition, you will have permanent access to the retreat and a personal invitation to gain support and encouragement in the Homeschool Mama Support Group. So you can be part of a community that will help you through the more challenging aspects of your homeschool journey.
Are you ready to get started?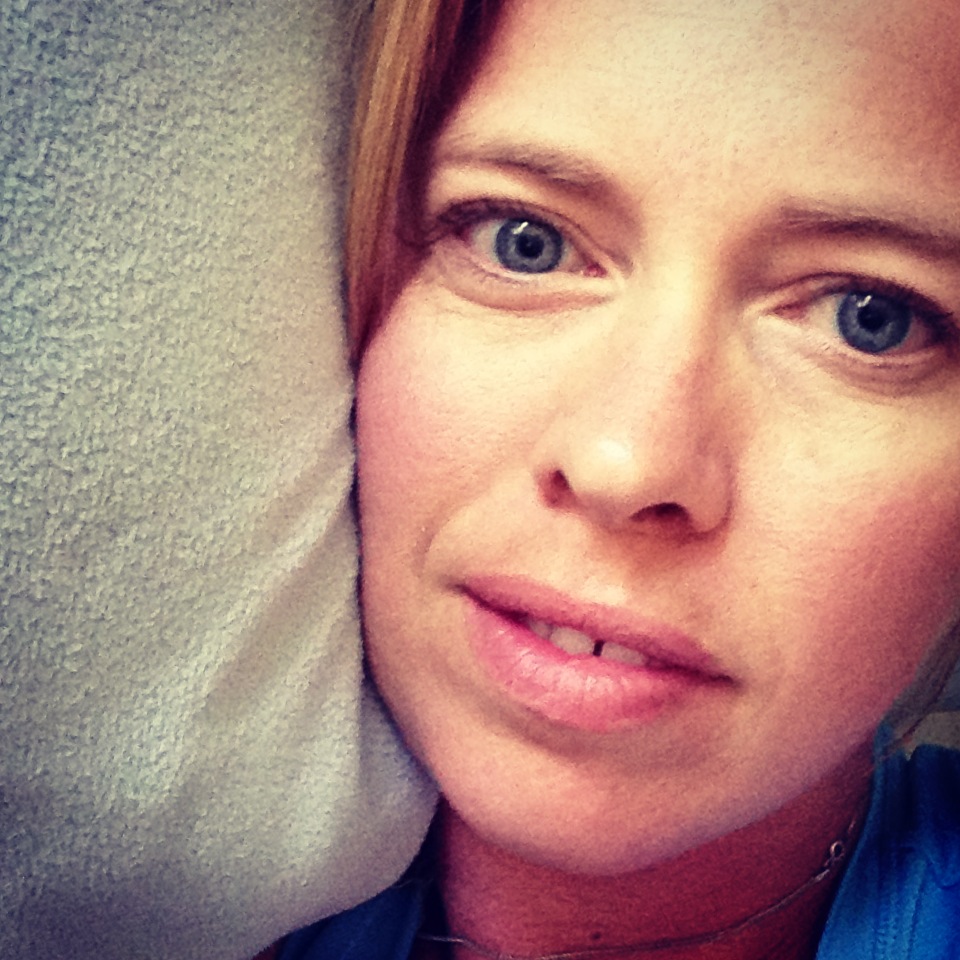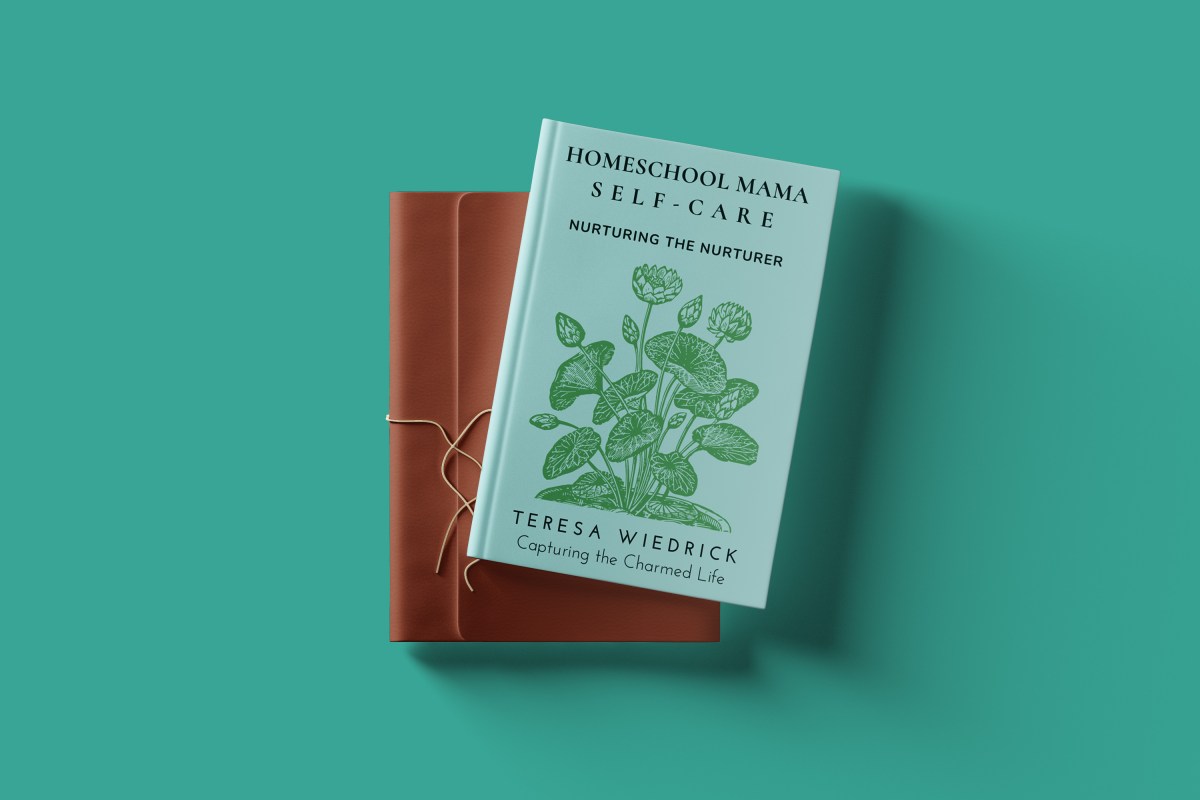 "Clearly, Teresa writes from years of valuable experience, and so generously shares them with new homeschool momma for their benefit. If you're trying to figure out how to get started taking the stress out of your homeschool day, the section where she shares her own story of overwhelm is pure gold! You'll find solid, experience-tested examples from her own life on creating an environment that is conducive to real education. Also, take note of the authors she recommends as her influencers. If you have to pick a section to start somewhere, there it is!"
Pat Fenner, BreakthroughHomeschooling.com
Example Featured Products
Showcase other available courses, bundles, and coaching products you're selling with the Featured Products block to provide alternatives to visitors who may not be interested in this specific product.