Together we will build your confidence, clarify your homeschool intention & vision, and plan for your real challenges in your new homeschool.

So you can be certain that what you're doing is the right thing for your family.



What You'll Gain from this Course...
You'll know this course is for you if...
You assume kids should always be busy, be kept busy.
You assume kids must have constant exposure to new things.
You assume kids need to identify in a particular grade.
You assume kids need teachers to learn stuff.
You assume learning comes best through lectures, textbooks, and testing.
You assume kids need to learn certain things at certain times.
You assume kids typically are at the same developmental level to receive knowledge bits at similar times.
You assume kids will be interested in things we're interested in because we're interested in them.
You assume we can organize learning and can create systems of learning.
You assume teachers need to be certified.
You assume we have to switch from the role of mother to teacher dependent on what we're discussing.
You assume there are only certain times of the day that kids can learn.
You assume there are only certain subjects that are considered learning.
You assume that kids' emotional connection & attachment can be put on hold for seven hours.
You assume that the most important persons in a child's life are his/her peers.
You assume that someone else, a prescribed system, developed by the experts would know better than parents, how to advocate for an education for our children.
You assume that children wouldn't know how they should be educated.
You assume that an education has to be pre-planned even for that child, that can't just happen as they go.
You assume that there is a particular time to learn and a specific time in life to produce.
You assume everyone needs base knowledge.
You assume there is only one way to get a base knowledge.
You assume that base knowledge has to be learned in sequence.
You assume that the base knowledge learned in sequence will be remembered because we tested.
You assume that because we tested, kids know. Even if we know that they don't care.
You assume that imparting anything is a good done for them.



Do you relate to these thoughts?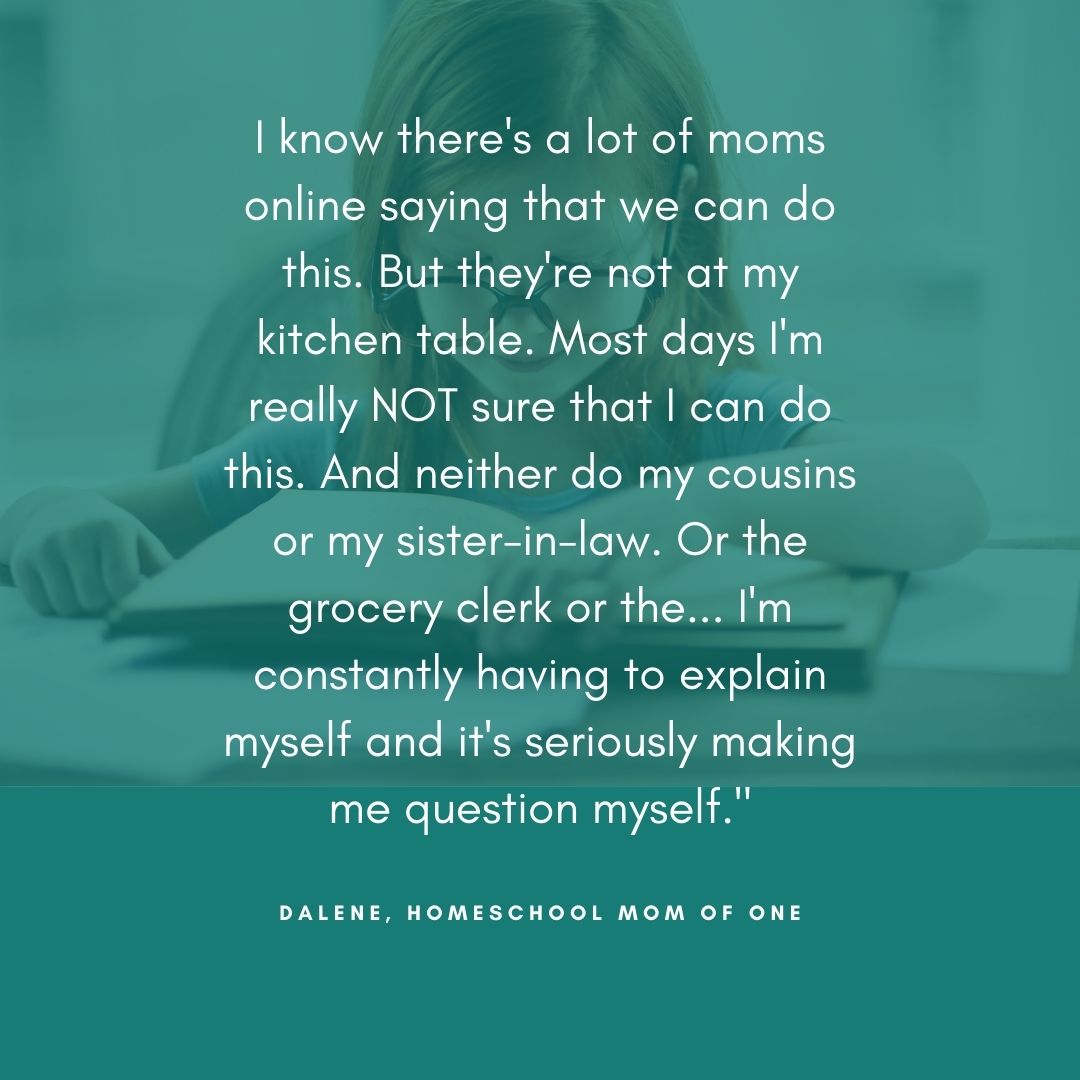 Gain Confidence: Know Why You're Homeschooling
Know your WHY before you PLAN.
Know what you think about an education and what your specific children need.
Do you know who your kids are, how they like to learn, what they like to learn?
Have you determined a vision for your homeschool?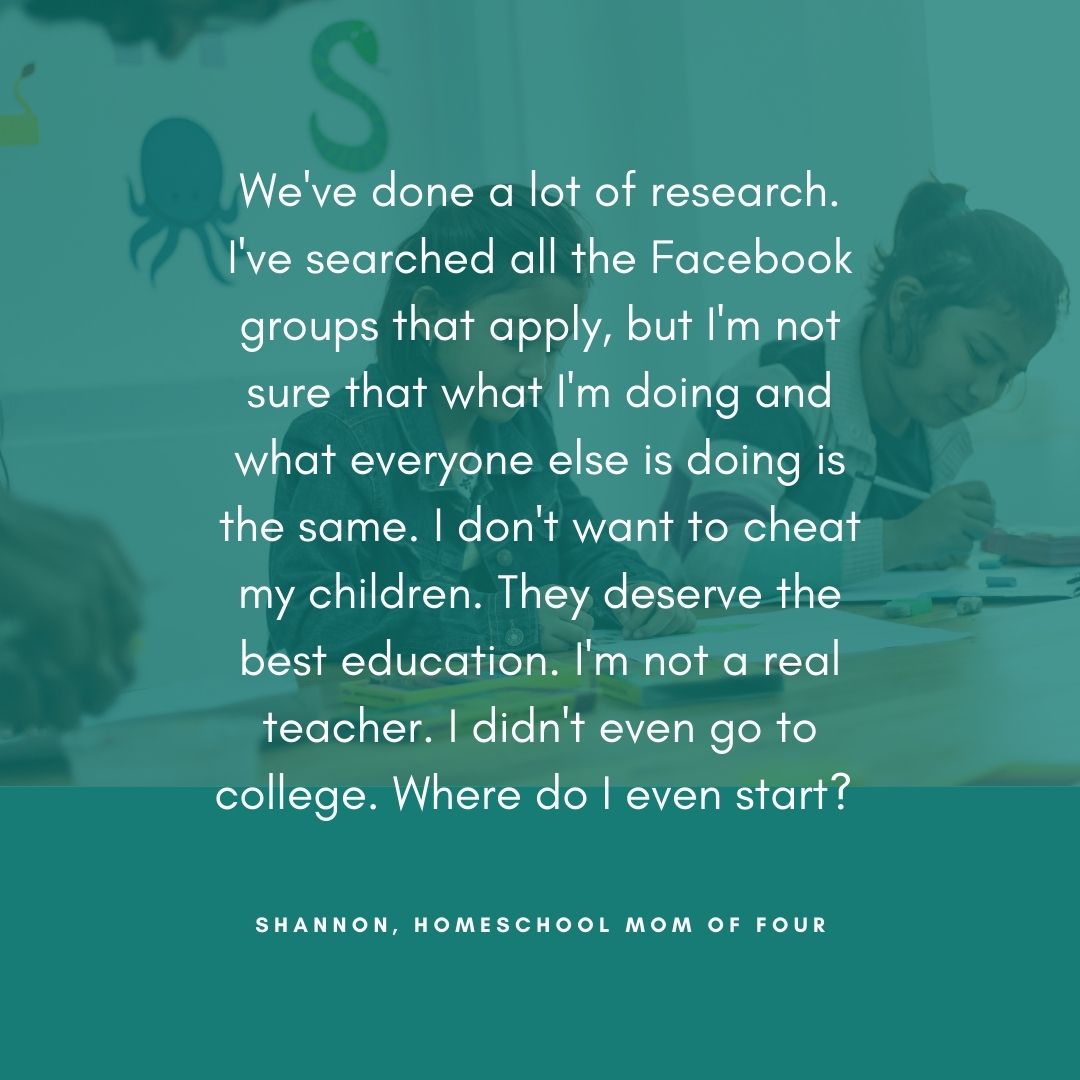 Gain Clarity: Why are You Homeschooling?
What is an Education Anyways? Have you determined what you value in an education?
Plan an individualized education for your unique children.
Anticipate THOSE days. (The ones you think you might have: you will!)
Anticipate and plan for it now so you'll know what to do then.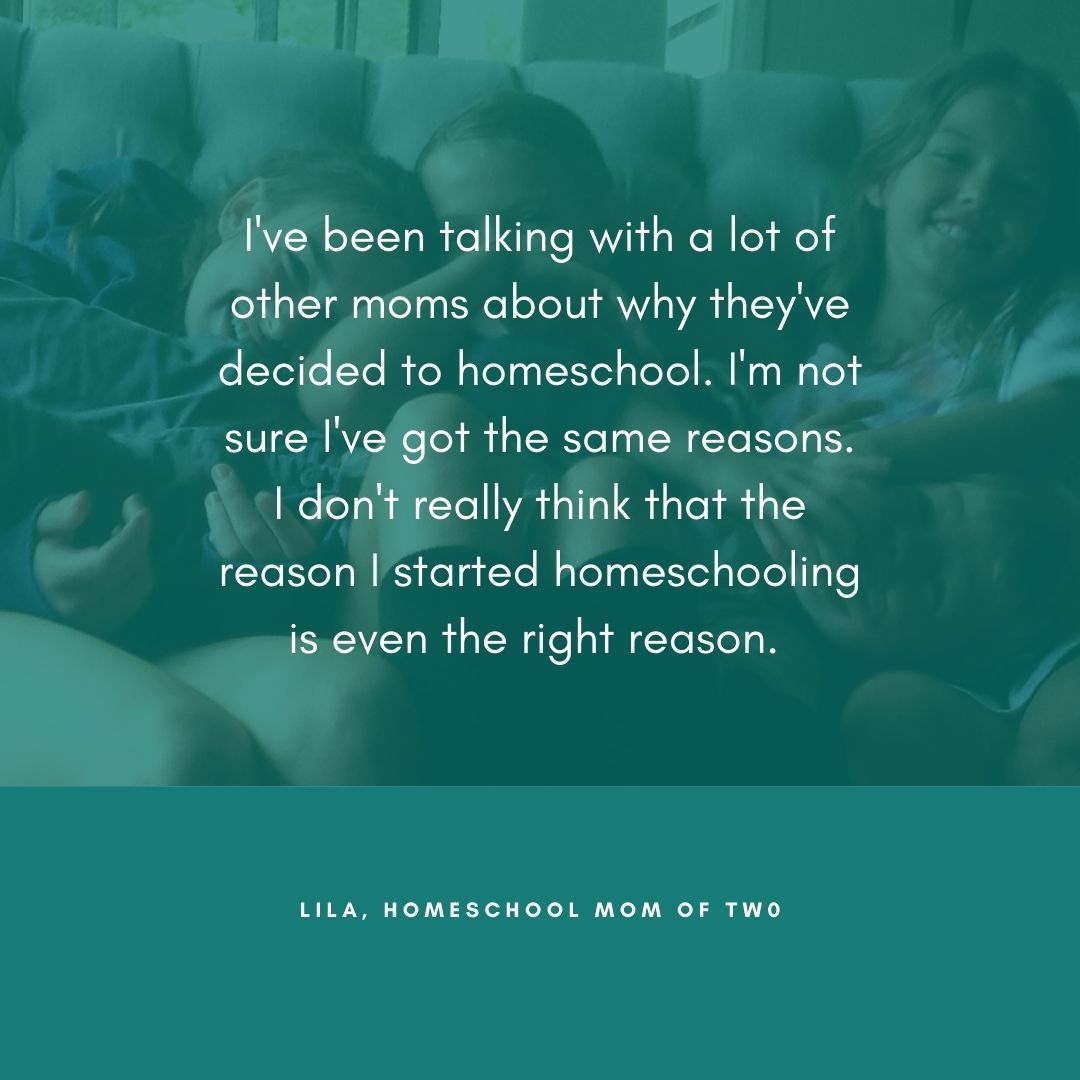 Gain Vision: Determine Your Specific Vision (& Plan) for Your Family
What do you actually want to fill your day with?
Do you know how to create homeschool routines that help you get everything done, feel satisfying, are educational, but don't overwhelm?
Be encouraged that you've got this, because you DO. you've got this girlfriend!
Homeschool Mama,
You will be supported, encouraged, and challenged to advocate for your family so you have confidence, clarity & vision in your homeschool journey.
Along with this course, you will be invited to four LIVE coaching sessions.
You'll receive a printable journaling workbook.


AND you'll receive the book, Homeschool Mama Self-Care: Nurturing the Nurturer book FREE. (Shipping included.)



What will I see in the Course?



What other homeschool mamas are saying...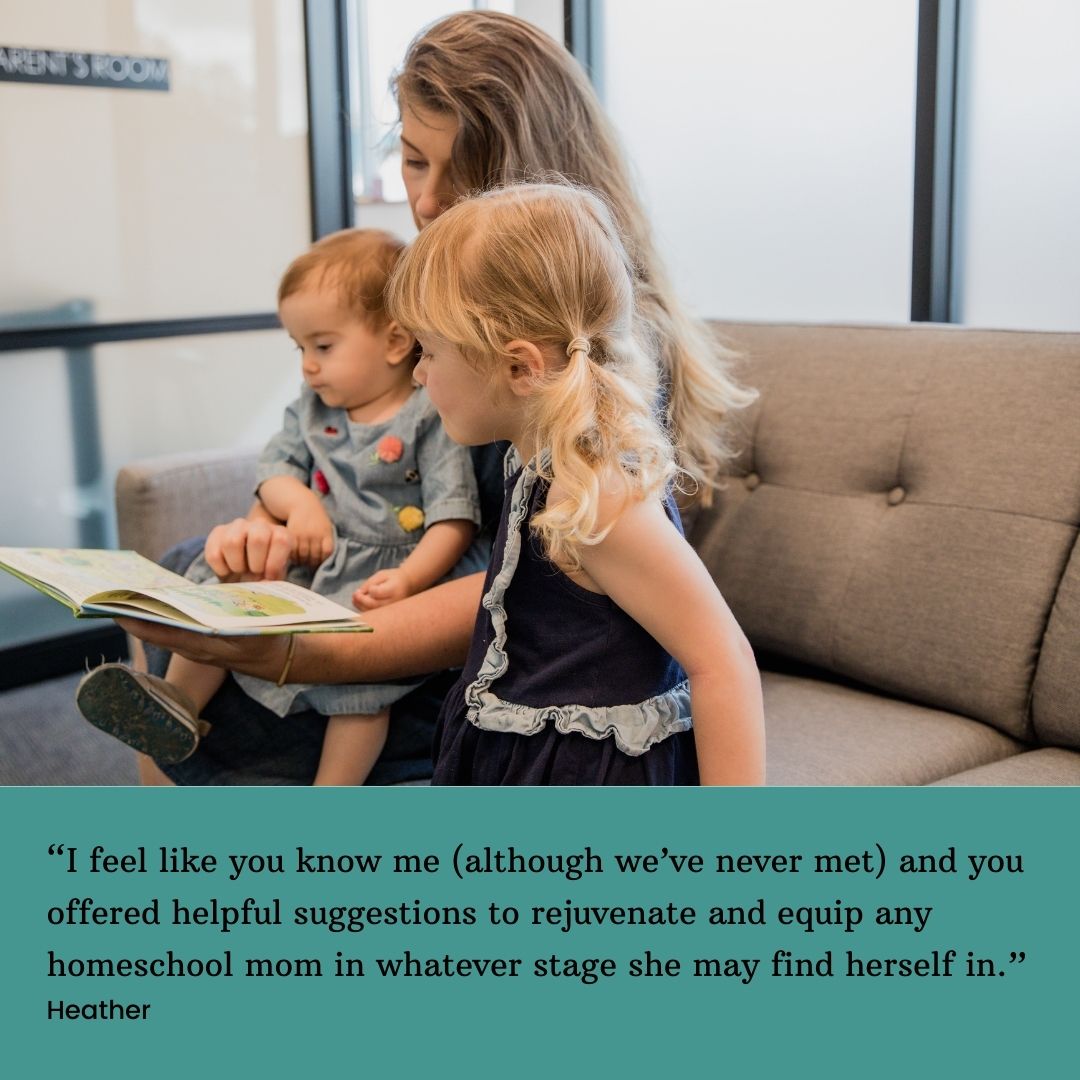 ---------------------------------------------------------------------------------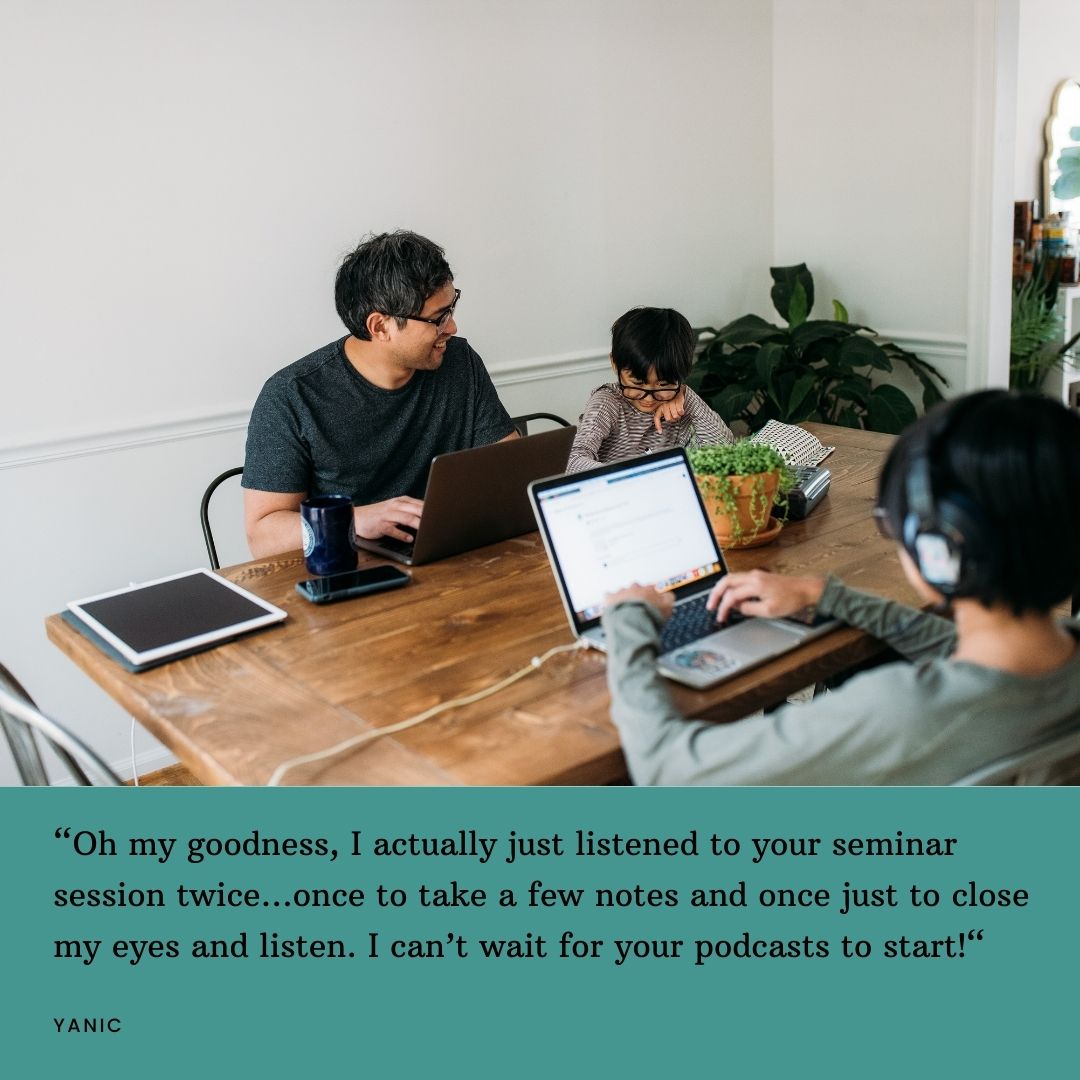 ----------------------------------------------------------------------------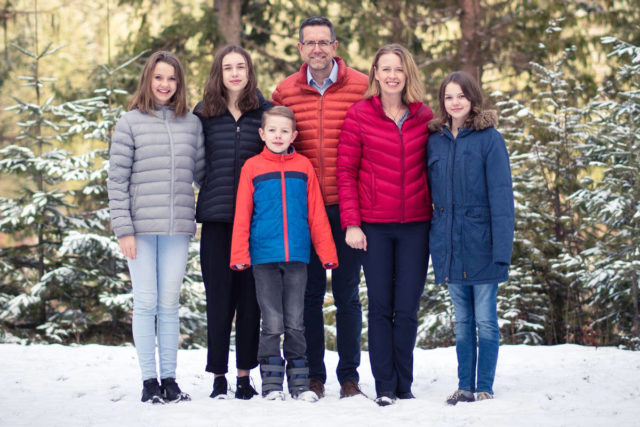 Fifteen years ago, I searched for arguments against homeschooling. Yet, surprisingly, that search shifted my family's next decade.
When I first heard about homeschooling, I thought it was for off-grid families. And I was a mainstream kinda gal.
Within a week of reading a book, the Homeschooling Option. by Lisa Rivere, I was certain that the book fell into my hands for a reason..
No DOUBT, I had many doubts yet to quell. So much questioning from so many concerned family members or the general public too, and I became defensive and prepared my arguments for homeschooling.
All the while, I didn't know if it was really going to work, because it wasn't easy.
Some days I didn't want to do it at all.
Some days I was hoping the yellow school bus would stop for my kiddos.
But mostly, I saw all the benefits to this lifestyle and really just wanted to be certain that it was the right thing for our family.
With so much learning about learning, learning about my kids, listening to what an education really is, I learned that this homeschool thing WAS working.
Not the WAY I had imagined it maybe, but it definitely created independent kiddos that could hold their own in any adult conversation, confident with their peers, confident in charting their own paths.
Having graduated kids now, I can see the freedoms of this homeschool lifestyle with all its benefits, was entirely worth it.
So for the skeptical, the intrigued, and the homeschool planners, I say:
You don't have to homeschool in uncertainty and doubt.
You can create a meaningful, individualized education for your homeschool kids.
You can develop a vision for your homeschool family and not just put it on a piece of paper, but actually practice it out day-be-day.
Of course, the more time you practice, the more you'll see what I've seen.
This homeschool thing really does work!
And if you WANT to do it, you CAN do it.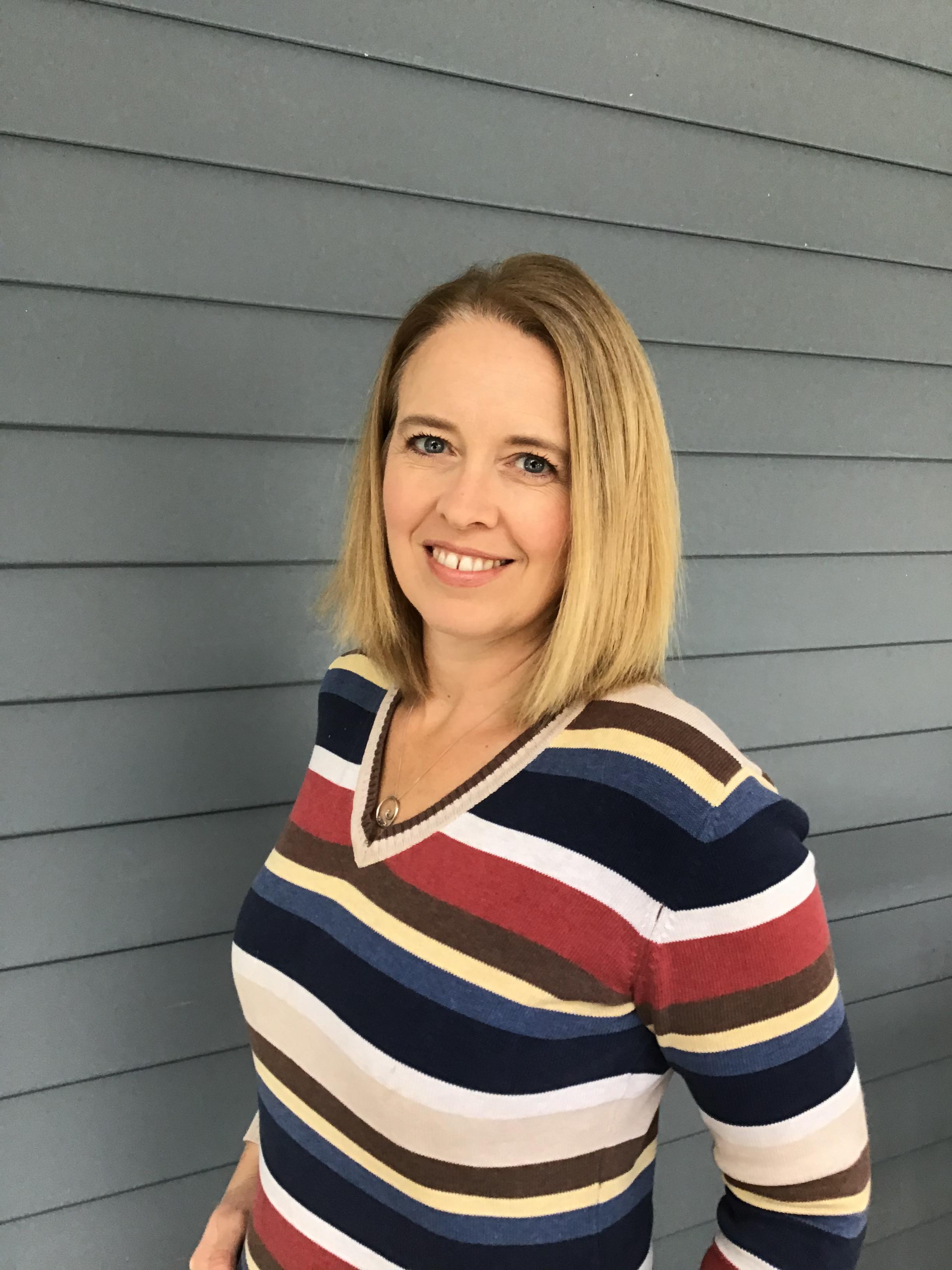 This coaching program is designed to help you homeschool the way YOU want to homeschool & for the reasons you want to homeschool.
We both know there is no perfect homeschool.
We both know that homeschooling has many challenges.
And we both know you didn't sign up for the challenges; you signed up for the charms.
If you want to clarify your intentions, gain confidence in your choice, and create a vision for your homeschool, join me!


Are you ready to get started?
Frequently Asked Questions
Can I get a refund if I'm unhappy with my purchase?
If you are unsatisfied with this course, reach out to us to see if your purchase is eligible for a refund.


Where do I access the journaling notebook?
There are downloadable PDFs at the end of many lessons. None of them may be recopied for other uses but your own.
How do I schedule my coaching sessions?
Upon purchasing the course, you'll receive a direct email to discuss appointment times.


Can I purchase coaching sessions beyond this course?
Absolutely! If you want to continue our mentoring, I'd be delighted to continue.

Check your inbox to confirm your subscription
Check out these other offerings...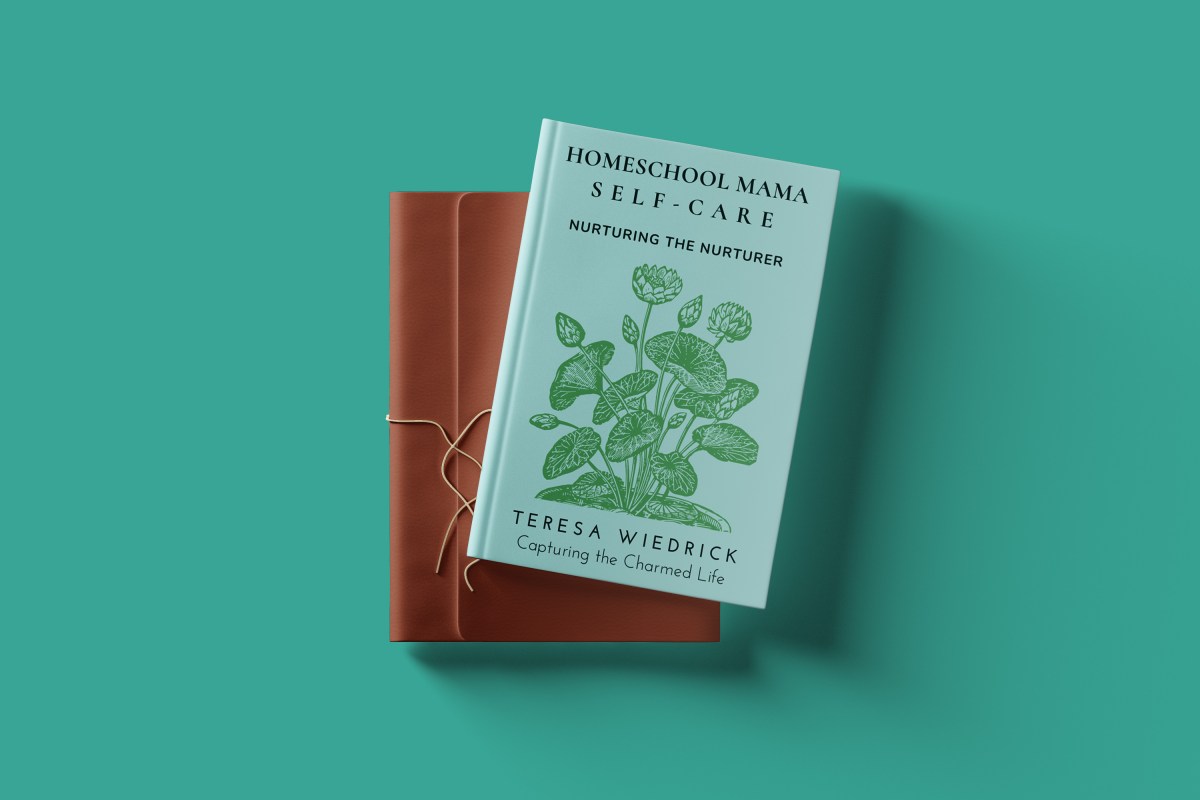 "Clearly, Teresa writes from years of valuable experience, and so generously shares them with new homeschool momma for their benefit. If you're trying to figure out how to get started taking the stress out of your homeschool day, the section where she shares her own story of overwhelm is pure gold! You'll find solid, experience-tested examples from her own life on creating an environment that is conducive to real education. Also, take note of the authors she recommends as her influencers. If you have to pick a section to start somewhere, there it is!"
~ Pat Fenner, BreakthroughHomeschooling.com