We'll do this together...
Create an authentic community amongst women who want to create more freedom, individualization & purpose in their homeschools (for them & their kids).


Enable each other to use practical tools & insights to make sure our homeschool is working for us & our kids.
It's so nice to meet you...
...This is my story of deschooling my homeschool...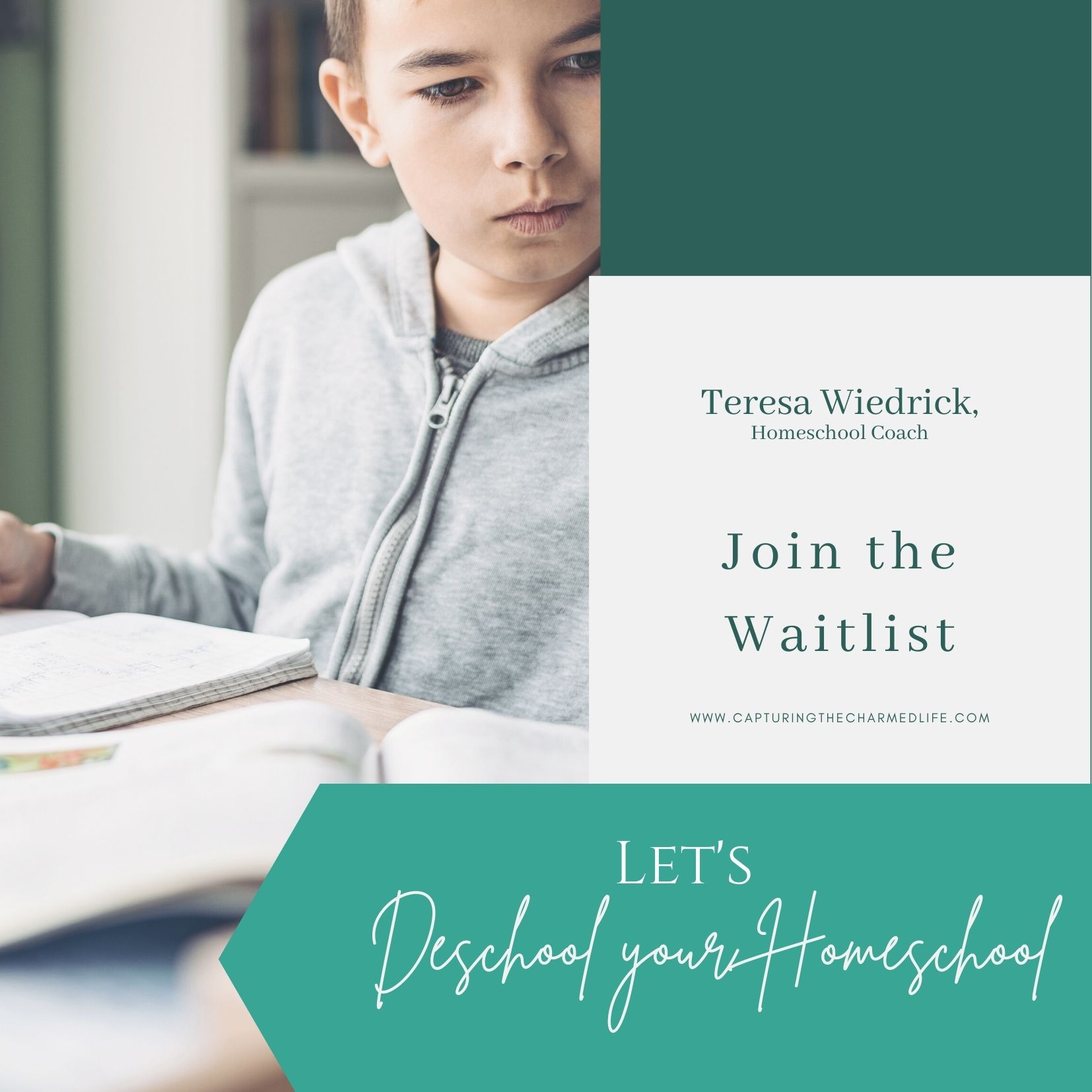 Do you want to practically release yourself from the schooled mindset that's interfering with your homeschool bliss?
(Hee hee, okay, not bliss, but a more satisfied homeschool experience!
One that works for you & your homeschool kids, that feels free, individualized & purposeful.
Join the Deschool your Homeschool group coaching program.
"Our chief want is someone who will inspire us to be what we know we could be." --Ralph Waldo Emerson
What actually happens in an intensive...
We'll go deep into the thoughts and emotions behind our challenges, use practical tools to address them, and enable accountability to practice these tools.
This will be a 1 1/2 hour group intensive.
What we'll do...
an assessment of your present homeschool
an assessment of your children
an assessment of your belief on education
exploratory questions & discussions to shift your perspective
a plan to practically shift your homeschool toward your real children & your perspective on an education
How we'll do it:
We'll be digging deep into our thoughts & emotions about an education.
Uncovering practical tools to deschool ourselves & our children.
Enable accountability to practice these plans.
We'll allow a 1 1/2 hour group intensive time. 
You'll receive personal feedback and journal questions for you to continue the work afterward.
Bring your journals and a pen, without the kids. We'll dig deep!
Thanks for submitting your information! Please continue with the checkout process.
Frequently Asked Questions
Can I get a refund if I'm unhappy with my purchase?
If you are unsatisfied with the intensive, reach out to us to see if your purchase is eligible for a refund.
When will I receive the Intensive Zoom links?
In your email inbox the morning of our time together.  (Make sure your email provider hasn't thrown it into Junk Mail).
How do I interact with the participants in the Intensive?
You can engage me on Instagram, Facebook, or email.
**Since I'm not able to engage ALL the time, I will commit to interacting once per Intensive, but if you know me, I am likely to do so more than once.
Where do I learn more about your coaching services?
Down below. All sorts of offerings are available for you as you walk this homeschooling path.